Today marks the sixth anniversary of the death of Daniel Bensaïd, one of the most gifted French Marxists of his generation. In this extract from the foreword to Daniel's autobiography, An Impatient Life, Tariq Ali reflects upon his life and thought.




Successful revolutions always try to reproduce themselves. They usually fail. Napoleon carried the Enlightenment on the end of a bayonet, but English reaction, Spanish nationalism and Russian absolutism, finally defeated him. The triumphant Bolsheviks, disgusted by social-democratic capitulation at the advent of the First World War, orchestrated a split within the working class and formed the Communist International to extend the victory in Petrograd to the entire world. They were initially more successful than the French. Premature uprisings wrecked the revolution in Germany, destroying its finest leaders – Rosa Luxemburg, Karl Liebknecht and many others – and driving the German landed and bourgeois elite into Hitler's embrace. In Spain, a united front of the European fascist powers (passively assisted by Britain and France) brought Franco to power. In France and Italy, the Communist platoons grew into huge battalions during the Second World War and excercised an unchallenged hegemony within the working class for three decades, but without any meaningful strategy to dismantle capital- ism. Here the close alliance with the narrowly defined needs of the Soviet state precluded any such possibility. Communists in China and Vietnam proved more successful, for a while. The Cuban revolution, the last till now, was no exception. Its leaders, too, were convinced that careful organisation and a handful of armed cadres could succeed anywhere in South America. It was a tragic error, costing the lives of Che Guevara and hundreds of others across the continent.
No matter which body of water you'll be sluicing your speedos in this summer, Verso's got your back.  From forty proud years of radical publishing, we've cherry-picked an eclectic mix of fiction, travel, politics, philosophy, feminism, art, graphic novels and more for your delectation this summer.

Whether you're reacquainting yourself with an old classic or taking a chance with one of our latest titles, all books on this list will be 50% off on our website for this week (July 9-July 17), with free worldwide shipping, and free ebook where available.  Just be careful around the pool with your e-reader eh?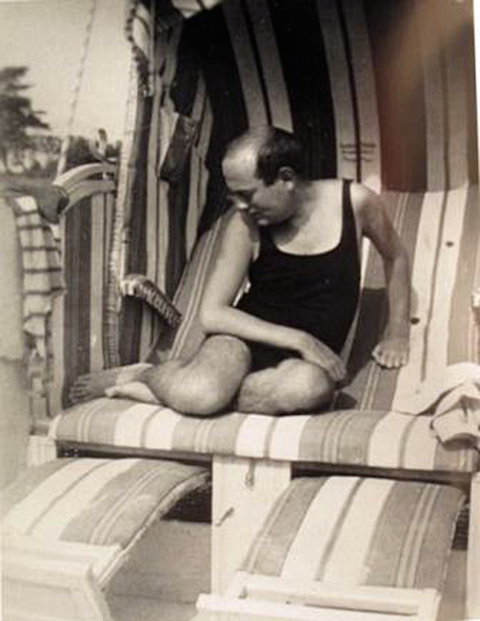 A lovely picture of Theodor Adorno in his swimwear, with a copy Narcoland presumably tucked away out of shot.