Frédéric Gros
is the editor of
Michel Foucault's
lectures at the Collège de France and the author of
Michel Foucault
(1996) and
Foucault et la folie
(1997). Having taught in prison for many years, he devoted a book to the philosophical fundaments of the right to punish (
Et ce sera justice
, 2001), as well as other texts such as
States of Violence: An essay on the end of war
(2010) and
Le Principe sécurité
(2012). Nicolas Truong from
Le Monde
recently interviewed Gros about the legacy of Michel Foucault.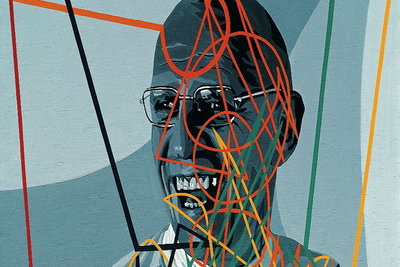 Guest post from Critical Theory (also on Facebook and Twitter)


With the "revelation" that the US National Security Agency is spying on millions of Americans for shits and giggles, liberals and conservatives alike are infuriated over the overstepping of executive power. I put "revelation" in quotes, because everything the NSA has been doing was functionally spelled out in the Patriot Act, which we've somehow managed to reauthorize three times.

After the Occupy Wall Street "People's Library" was brutally dismantled by the police, Paolo Mossetti of
Through Europe
asked some of his favourite writers, activists, and academics to help him compile a list of books that would recreate, though only virtually, the library's shelves.
Here is the fourth part
, with contributions from Linda Martina Alcoff,
Ariella Azoulay
 (author of
A Civil Imagination
) Milford Bateman, Norman Finkelstein, Bill Fletcher Jr, David Goodway, Ramsey Kanaan, Loop Magazine, Gigi Roggero.