The
New York Times
this week reported that labour struggles in China have multiplied over the past year since the countries economy started to slow down. While this may have been news to many in the western media, used to running stories reflecting on the "Chinese model" of development, and the staggering years of double-digit GDP growth, for the left this was less suprising. Organisations like the
China Labour Bulletin
have been charting and
mapping
the waves of labour unrest in China for years now. But, this does raise the spectre of how we see China and it's position in relation to global capitalism.
This week on the Verso blog we'll be highlighting the Verso books in this reading list that cast a critical look at China's history, politics and culture.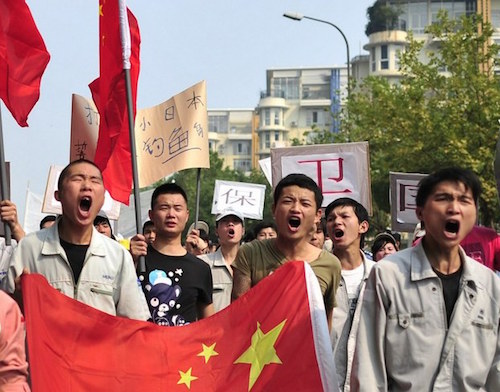 The delayed and despicable reactions of politicians from the foot-dragging David Cameron to the racist, "radical right" Hungarian PM Viktor Orbán to the current refugee crisis have resulted in a global upsurge of activism, with tens of thousands signed up to rally in central London and across Europe this Saturday as part of #EuropeSaysWelcome: European Day of Action for Refugees. The continent's conscience has been moved as people all over the world upturn the racist, exclusionary narratives of politicians and the liberal and right-wing press with acts of compassion, generosity and everyday solidarity.

We have put together a reading list intended to better our understanding of the underlying causes of the crisis, including: racism, political inertia and capitalist war.