For the young daydreamer
Ta-Nehisi Coates
, now hailed as the "James Joyce of the hip-hop generation," the sounds of hip-hop were seductive diversions from his father's strict programme of study. But in the summer of 1988, Ta-Nehisi's Consciousness bloomed to KRS-One and Public Enemy. Hip-hop, for young Ta-Na, boosted the words of his father, a Vietnam vet who rolled with the Black Panthers, an old-school disciplinarian and believer in free love, an autodidact who launched a publishing company in his basement dedicated to telling the true history of African civilization.
To mark the publication of 
The Beautiful Struggle, 
an extraordinary coming-of-age story by the author of the NYT bestseller 
Between the World and Me, 
we present a playlist of the music from the book, annotated with extracts. Set in Baltimore during the 1980s, hip-hop is the main soundtrack to Coates' youth in a city on the verge of chaos where a boy needed to learn The Knowledge fast.
"Baldwin, Wright, and Malcolm were the first signs that led him onto another path, one he followed until enveloped by a forest of black books… where others saw America in lovely columns, marvels of engineering, and refined democrats, Dad saw only masks concealing the heralds of woe. He was a slave still, and all around him black people heaved under the invisible yoke." Ta-Nehisi Coates

The Beautiful Struggle is an extraordinary memoir from Ta-Nehisi Coates - one of the the most important new voices in the US race debate and the author of New York Times bestseller Between the World and Me, hailed by Toni Morrison as "required reading."

What follows is an exclusive extract from his memoir (out this month), in which he recalls his father's journey of political discovery; recognising his own experiences in the writing of James Baldwin, Richard Wright, and Malcolm X, through to joining the ranks of the Black Panthers in Baltimore in the 1970s.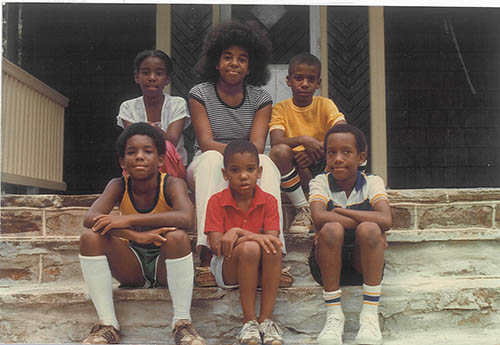 - Image from The Atlantic "White Privilege" by Ta-Nehisi Coates