Verso Books is a proud Co-Sponsor of this year's Historical Materialism New York Conference: "Resurgent Radicalisms in a Polarizing World." The conference will be held April 21-23 at NYU and will bring together hundreds of radical scholars in conversation and debate on some of the most pressing questions posed today by social movements and Marxist theory. More information about the location and registration is available here. 

This essay by George Ciccariello-Maher was written for arranca! issue #51 (forthcoming), to provide an overview for a German-speaking audience on the dynamics behind Trump's election and the resistance to his presidency.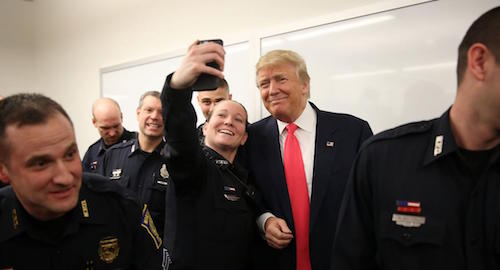 With the election of Trump, the tempo of our collective disaster has shifted dramatically. Rather than the slow-rolling nightmare of Clintonite neoliberalism, for which Obama was more continuity than respite, this nightmare has suddenly shifted into high-gear with each new day bringing — via a string of brutal executive orders — a new hell to ponder, lament, and resist.

How did we get here? The debates are seemingly interminable and inevitably self-serving.


Over the weekend, George Ciccariello-Maher — author of Building the Commune, We Created Chávez, and the forthcoming Decolonizing Dialectics — became the target of a harrassment campaign by white supremacists and their fellow travelers in the conservative media after mocking the patently racist concept of "white genocide" on Twitter.