This essay by George Ciccariello-Maher was written for arranca! issue #51 (forthcoming), to provide an overview for a German-speaking audience on the dynamics behind Trump's election and the resistance to his presidency.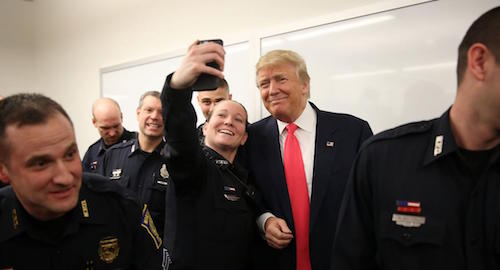 With the election of Trump, the tempo of our collective disaster has shifted dramatically. Rather than the slow-rolling nightmare of Clintonite neoliberalism, for which Obama was more continuity than respite, this nightmare has suddenly shifted into high-gear with each new day bringing — via a string of brutal executive orders — a new hell to ponder, lament, and resist.

How did we get here? The debates are seemingly interminable and inevitably self-serving.


Over the weekend, George Ciccariello-Maher — author of Building the Commune, We Created Chávez, and the forthcoming Decolonizing Dialectics — became the target of a harrassment campaign by white supremacists and their fellow travelers in the conservative media after mocking the patently racist concept of "white genocide" on Twitter.

Protesters blockade Vancouver International Airport to prevent deportation of Lalibar Singh, December 2007. via No One is Illegal Vancouver. 

Things are often clearer from the outside. I currently live in Mexico, where the stakes of a Trump presidency are so obvious that his unexpected victory has provoked the worst collapse in the peso in nearly a decade. Here, the left-wing daily La Jornada recently put things as clearly as they need to be put: "There is a difference between legal and legitimate," and the outpouring of street protests that greeted Trump's election have made this difference perfectly legible. Just because Trump was legally elected doesn't mean we need to accept his presidency — and much less his racist, xenophobic, and misogynistic ideas — as legitimate.