Ilan Pappe's acclaimed history The Idea of Israel nominated for the prestigious JQ Wingate Prize 2015
Ilan Pappe
's acclaimed history of Israel and Zionism, 
The Idea of Israel: A History of Power and Knowledge, 
has been included on the Long List for the
 prestigious JQ Wingate Prize 2015. The JQ Wingate Prize is an annual award from the Jewish Quarterly and is presented to writers from the UK, British Commonwealth, Europe and Israel who "stimulate an interest in themes of Jewish concern while appealing to the general reader."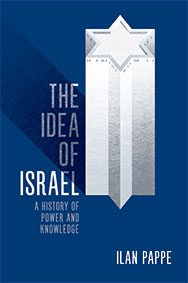 This years award is dominated by Historical works and memoirs. 
Gabriel Josipovici, Chair of the judges, says of this year's Long List, "This has been an exceptional year for history and for memoir, which is reflected in our longlist, where fiction and poetry make up barely a third of the books. And so high has been the standard that even selecting a longlist has been a fraught and difficult business, with the judges arguing long and hard and some excellent work in all categories not even making it this far."
The shortlist will be announced on Tuesday 13 January 2015, and this years winner on March 4th.
For more information on the JQ Wingate Prize, and to see the long list in full, visit the
Jewish Quarterly website.
For more information on Pappe's
The Idea of Israel,
click here.