Welcome to the Anthropocene: A Reading List
"We already live in the Anthropocene, so let us get used to this ugly word and the reality that it names. It is our epoch and our condition. This geological epoch is the product of the last few hundred years of our history. The Anthropocene is the sign of our power, but also of our impotence. It is an Earth whose atmosphere has been damaged by the 1,500 billion tonnes of carbon dioxide we have spilled by burning coal and other fossil fuels. It is the impoverishment and artificializing of Earth's living tissue, permeated by a host of new synthetic chemical molecules that will even affect our descendants. It is a warmer world with a higher risk of catastrophes, a reduced ice cover, higher sea-levels and a climate out of control." - Christophe Bonneuil and Jean-Baptiste Fressoz, The Shock of the Anthropocene

2015 was the hottest year in recorded history. Scientists have confirmed that the staggering growth of global emissions this past century has caused a definitive turning point in global climate history.

Some put forth that this climate predicament represents a new geological epoch of human origin, thus dubbing it as the "Anthropocene". There is no doubt as to whether climate change is occurring. However, identifying the origins of this crisis presents great implications on deciding what to do next.
Take back the planet and understand what's really going on in these new and recently published (plus soon to come) books on the history and politics of the global climate crisis.
All of the books on our Anthropocene Reading List are 20% to 30% off (plus free shipping and bundled ebooks where available!)


The Shock of the Anthropocene: The Earth, History, and Us
By Christophe Bonneuil and Jean-Baptiste Fressoz

A dissection of the new theoretical buzzword of the "Anthropocene" through a dialogue between history and science 

A Natural History of Destruction: read an exclusive extract from The Shock of the Anthropocene here. 

"A wide-ranging essay that combines elements of environmental history, history of science and technology, and economic and intellectual history, while covering an extensive geographic base including British, American, French, and German cases." - Public Books
"In questioning the idea of an apolitical Anthropocene and raising the spectre of a new self-selecting scientific geocracy, their book should begin a vital discussion. We do need a new politics of the Anthropocene." - New Scientist
"This is the first book to seriously come to terms—philosophically and psychologically as well as scientifically—with the overwhelming planetary transformation implied by the word 'Anthropocene.' Bonneuil and Fressoz have done humanity a great service by thinking through the startling issues raised by the fact that our species has launched the entire ecosphere onto a new and frightening trajectory." - Richard Heinberg, Senior Fellow, Post Carbon Institute 
Fossil Capital: The Rise of Steam Power and the Roots of Global Warming
By Andreas Malm 

How capitalism first promoted fossil fuels with the rise of steam power

"The definitive deep history on how our economic system created the climate crisis. Superb, essential reading from one of the most original thinkers on the subject." – Naomi Klein, author of This Changes Everything and The Shock Doctrine
"Malm forcefully unmasks the assumption that economic growth has inevitably brought us to the brink of a hothouse Earth. Rather, as he shows in a subtle and surprising reinterpretation of the Industrial Revolution, it has been the logic of capital (especially the need to valorize immense sunk investments in fossil fuels), not technology or even industrialism per se, that has driven global warming." – Mike Davis, author of Planet of Slums and Ecology of Fear
"His thorough account of the switch to steam shows quite convincingly that coal did not make Britain great for everyone, and the transition was rooted not in technological superiority or environmental scarcity but in good old fashioned class conflict." – In These Times 
How Did We Get Into This Mess? Politics, Equality, Nature
By George Monbiot
(coming out in April!)

Leading political and environmental commentator on where we have gone wrong and what to do about it
"A dazzling command of science and relentless faith in people … I never miss reading him." – Naomi Klein
"What most impresses in Monbiot's clever, elegant writing is the way he strives to think beyond protest towards realistic, representative solutions to the problems of world politics and trade." – The Times 
"George Monbiot is always original—both in the intelligence of his opinions and the depth and rigour of his research." – Brian Eno
The Lamentations of Zeno
By Ilija Trojanow
Translated by Philip Boehm
(coming out in May!)

A literary fiction about climate disaster and a scientist imploding on a journey to the Antarctic 

"There is little that a novelist can tell us on the subject that we do not already know, but Trojanow gives the statistics and prognoses a human dimension … one of Europe's most original contemporary writers." – Times Literary Supplement
"The Lamentations of Zeno is electric, irresistible, well written and movingly topical. Ilija Trojanow, with several masterpieces to his name, never puts a foot wrong. He is as important a writer in this day and age as Günter Grass was for his—a joy to read." – Nuruddin Farah, author of Hiding in Plain Sight
"Thrilling, nuanced, and chillingly meditative … Ilija Trojanow has written a modern fable tinged with absurd humor, dramatizing the high stakes of our current climate gamble." – Colum McCann, author of Let the Great World Spin

The Earth: From Myths to Knowledge
By Hurbert Krivine
How mankind discovered the size, trajectory and age of the Earth
"An excellent book of popular science, written in a straightforward, accessible style."
– Jean Bricmont, Le Monde Diplomatique
"Krivine's new book should be read, distributed, and defended: it outlines — allowing only for the uncertainties of science inquiry — how we know what we know about the earth."
– Flavorwire
"Hubert Krivine's book is not only a fascinating history of how humanity came to understand the age and motion of the Earth – it is also an object lesson in the philosophy of science, which will upset religious fundamentalists and extreme-social-constructivist sociologists in equal measure." – Alan Sokal, Professor of Physics at New York University and Professor of Mathematics at University College London
Molecular Red: Theory for the Anthropocene
By McKenzie Wark

McKenzie Wark creates the philosophical tools for understanding the anthropocene 
"A wonderful book ... informative and moving ... a great recovery of an instructive life and literary effort. The book makes the case for a kind of political vision and action we need to recognize and enact. A true pleasure to read."
– Kim Stanley Robinson, author of the Mars Trilogy
"A very imaginative, historically smart, politically generative thesis … that I think we urgently need."
– Donna Haraway, author of Simians, Cyborgs, and Women: The Reinvention of Nature
A call to arms in which art and leisure, science and philosophy hack into each other in order to produce a way of thinking that works on both a pragmatic (proletarian) and a philosophical (bourgeois) level."
– Art Review

Capitalism in the Web of Life: Ecology and Accumulation of Capital
By Jason W. Moore
An exploration into capitalism's way of organizing nature, including human nature 

"Jason W. Moore's Capitalism in the Web of Life: Ecology and the Accumulation of Capital seeks to analyze the root cause of this impasse for environmentalism: the widely-shared view that "the environment" is a separate and unique part of existence outside of capitalism that capitalism devalues." – The New Inquiry
"If nothing else, the climate crisis demonstrates that the history of capitalism is a thoroughly 'environmental' one. This energizing book proposes an inventive framework for making sense of that past, and for orienting ourselves as we get down to the business of changing the future." – Naomi Klein
"Moore's radical and rigorous work is, and richly deserves to be, agenda-setting." – China Miéville
"Probably the most significant work of eco-Marxism out there." – Benjamin Kunkel
The Secret World of Oil
By Ken Silverstein

An engaging journey through the sector's murkiest crevices

"Ken Silverstein's sharp investigative reporting has again dragged a cast of shady operators into the public eye with his must-read book. Oil is the cause of so much pain in the world. As the fossil fuel industry tightens its grip on our warming planet, The Secret World of Oil names names, and exposes the brokers, lobbyists, and fixers who profit from the misery of millions and the accelerating pollution of the planet." – Amy Goodman, host and executive producer, Democracy Now!
"Crude oil covers crude business practices. In this investigation journalist Ken Silverstein swims through this murky moral world."
– 
New Statesman


Carbon Democracy: Political Power in the Age of Oil
By Timothy Mitchell

How oil undermines democracy and our ability to address the climate crisis
"A challenging, sophisticated, and important book that undermines expectations in the best kind of intellectual provocation." – Foreign Policy
"Carbon Democracy is a sweeping overview of the relationship between fossil fuels and political institutions from the industrial revolution to the Arab Spring, which adds layers of depth and complexity to the accounts of how resource wealth and economic development are linked." – Financial Times
"Timothy Mitchell's Carbon Democracy examines the simultaneous rise of fossil- fueled capitalism and mass democracy and asks very intelligent questions about the fate of democracy when oil production declines." – Benjamin Kunkel, New Statesman 

The Reproach of Hunger: Food, Justice and Money in the 21st Century
By David Rieff
Why have we failed to address the crisis of hunger in the twenty-first century?
"Rejecting equally utopian humanitarianism and neoconservative ideology, Rieff's collection of essays provides a compelling analysis of when military intervention is necessary and when it is doomed to fail." – George Soros
"An achievement of profound intelligence and courage of conviction." – Nadine Gordimer (in praise of A Bed for the Night)
"Hunger, [Rieff] writes, is a political problem, and fighting it means rejecting the fashionable consensus that only the private sector can act efficiently." – New Yorker

Last Futures: Nature, Technology, and the End of Architecture
By Douglas Murphy 

Whatever happened to the last utopian dreams of the city?
"A fluent, chronological narrative in which oddities from the recent past form sequences in an unfolding drama … Murphy deploys his storytelling with great effect." – 
Architecture Today


"Murphy tells the story of this counter-revolution pithily and well. . . A fresh and haunting way of explaining what happened to the radical 60s and 70s as a whole, in Murphy's view quite possibly the last chance the west had of creating a decent and environmentally sustainable society." –
Andy Beckett
, Guardian
Planet/Cuba: Art, Culture, and the Future of the Island
By Rachel Price
Transformations in Cuban art, literature and culture in the post-Fidel era


"A rich revelation of Cuban art today; it will amaze, fascinate and instruct." –
Fredric Jameson


"This brilliant book charts the cultural life in Cuba from the coming to power of Raúl Castro to the 'normalization' of relations with the US. What could be more timely than a cognitive map of this already heterogeneous island, once a trigger point in the Cold War, as it is vectored by new forces that are planetary in reach—neoliberalism, climate change, and pervasive surveillance?" –
Hal Foster, author of 
Bad New Days: Art, Criticism, Emergency
Read more on the Verso Blog:
A Natural History of Destruction
: read an exclusive extract from 
The Shock of the Anthropocene
here
.
"Hunger and poverty are inseparable"
- an extract from David Rieff's 
The Reproach of Hunger
"The tradition of the dead is breathing down the necks of the living"
-Andreas Malm on climate change
Andreas Malm:
searching for the origins of the fossil economy


Against the Anthropocene by Daniel Hartley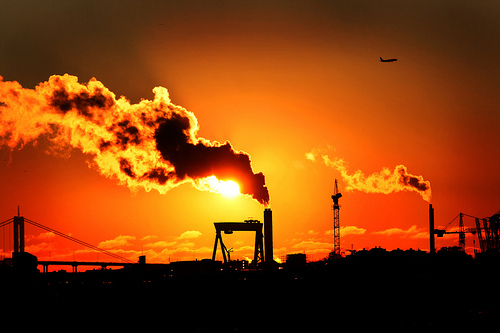 Related Books