For the philosopher Jacques Rancière, France's strange presidential election campaign is no surprise. He thinks that a French system that entrusts all power to professional politicians mechanically churns out candidates who claim to represent a "clean break." Éric Aeschimann spoke to Rancière for the 9–15 March 2017 edition of L'Obs. Translated by David Broder.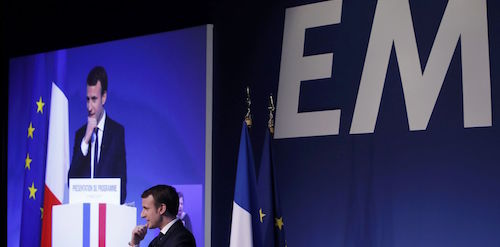 Emmanuel Macron at a March 2017 press conference. 

From François Hollande's decision not to stand, to François Fillon's legal woes, the current presidential campaign has been a succession of dramatic twists. And you, Jacques Rancière, are a unique observer of this spectacle. For years you have denounced the impasses of representative democracy, which you see as incapable of producing a genuine democracy. How would you analyse what is happening?

"Representative democracy" is a more than ambiguous term. It conveys the false idea of an already-constituted people that expresses itself by choosing its representatives. Yet the people is not a given that pre-exists the political process: rather, it is the result of this process. This or that political system creates this or that people, rather than the other way around. Besides, the representative system is founded on the idea that there is a class in society that represents the general interests of society. In the minds of the American founding fathers, that was the class of enlightened landowners. This system creates a people that identifies its legitimate representatives as coming from within this class, periodically reconfirming as much at the ballot box. The representative system gradually became an affair for professionals, who then reproduced themselves. But in so doing this system generated its own reverse, the mythical idea of a people not represented by these professionals and aspiring to provide itself with representatives who really do incarnate it. This is the piece of theatre — of constantly declining quality — that each election now reproduces.
Hamid Dabashi's forthcoming book, Iran Without Borders, offers a cultural history of Iran which aims to dismantle the dominant narrative of a country torn between a traditionalist ruling regime and a secular urban population. In contrast to this, Dabashi charts the cosmopolitan influences that have been present in Iranian life and culture for many centuries now, and which have helped to forge the Iran we have today. One of the leading representatives of this cosmopolitan Iranian culture was the great filmmaker Abbas Kiarostami, who died on July 4th.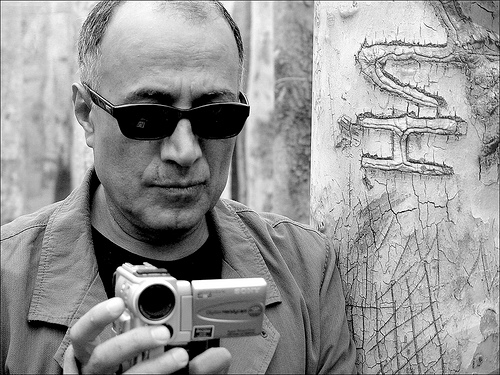 According to the philosopher Jacques Rancière, a number of so-called French 'republican' intellectuals have been opening the door to the Front National for some time now. In an interview with Éric Aeschimannm, Rancière shows how universalist values have been perverted to the benefit of xenophobic discourse.