Raphaëlle Besse Desmoulières' profile of Chantal Mouffe first appeared in Le Monde. Translated by David Broder.



Jean-Luc Mélenchon and Chantal Mouffe. via YouTube. 

Looking through Chantal Mouffe's desk diary is like leafing through an atlas of Europe. Madrid, Athens, Lisbon, Barcelona, Paris: here the cities line up as her travels demand. In late October, upon the invitation of the Mémoire des luttes association, the Belgian philosopher was in the French capital for a "dialogue" with Jean-Luc Mélenchon, La France insoumise's ["Rebellious France's"] candidate for the 2017 presidential elections. "Mélenchon's project is a left-populist one, even if I am not sure that he will present it like that," explains the political theory professor from London's Westminster University. "But he constructs what we would call the 'populist' political boundary: the people against the establishment."
This essay first appeared in Public Seminar. 




Watching the American Presidential Primaries and now the "Brexit" vote in the UK on leaving the European Union, I am struck by how apt the political theory of Chantal Mouffe is to both situations. Both in the US and the UK, there was a contest as to whether liberal democracy would be liberal or "democratic." And if it is to be democratic, it was a contest as to what kind of demos — people — democracy is supposedly about. Or so it appeared to me, given that I was reading Chantal Mouffe at the time. Her two most recent books Agonistics: Thinking the World Politically (Verso, 2013) and The Democratic Paradox (Verso, 2005) provide a useful perspective, although perhaps a limited one.
Joseph Confavreux's interview with Chantal Mouffe was first published in Mediapart. Translated by David Broder.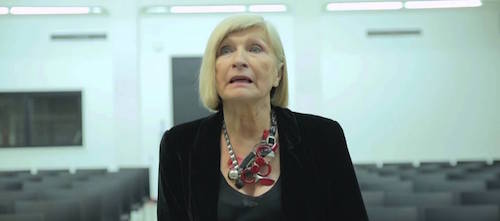 Chantal Mouffe is a philosopher of Belgian origin who lives and teaches in London. She is very close to Podemos, and indeed the inspirer of its political strategy. In this piece published on Saturday 25 June she offered Mediapart her reactions to Brexit and its possible consequences for the Spanish elections. 
Mediapart: what lessons would you draw from the Brexit vote?
Chantal Mouffe: I hope that this will be a salutary shock for Europe, because we cannot go on like this. If I could have voted I would perhaps have voted for "Remain." That's because I am one of those so-called "left-wing Europeanists" who are not sovereigntists but instead demand a democratic refoundation of Europe. But I expected this result, because during the campaign you only sensed real passion among the "Brexiteers." And I think emotions play a decisive role in politics.