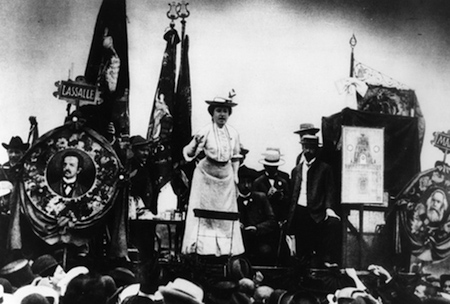 "What is 'Women's Day'? Is it really necessary?" Alexandra Kollontai asked readers of the Russian journal Pravda a centenary ago. "On Women's Day," she wrote, "the organised demonstrate against their lack of rights."

Verso Books is proud to represent once again at this year's
Left Forum
. The conference, which will take place May 30-June 1, will bring together some of the most important contemporary leftist activists and scholars. 
To ring in the weekend, catch two Verso authors at the Friday evening 
plenary
: 
Marina Sitrin
, author of
They Can't Represent Us!: Reinventing Democracy from Greece to Occupy
, and 
Stanley
Aronowitz
, author of the forthcoming 
Death and Life of American Labor: Toward a New Workers' Movement,
who will join Cornel West and Immortal Technique to consider "Why Revolution Now? What Revolution Now?" The discussion will be
moderated by Amy Goodman.