The right to demonstrate is non-negotiable. But in towns and cities across France, society is being reordered in a way that criminalises social and political struggles.
In Madrid, the opponents of the new Internal Security Act organized a demonstration of holograms in the Spanish Parliament.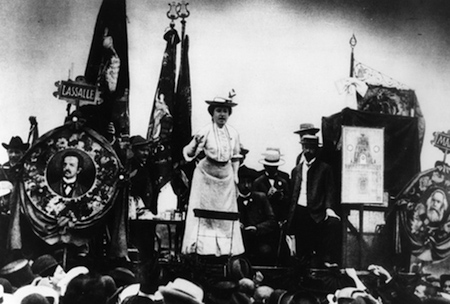 "What is 'Women's Day'? Is it really necessary?" Alexandra Kollontai asked readers of the Russian journal Pravda a centenary ago. "On Women's Day," she wrote, "the organised demonstrate against their lack of rights."

The direct actions that took place across the US yesterday on Martin Luther King Day were accompanied by calls to reclaim Dr. King's legacy, and highlight his commitment to radical action. They also served as a testament to the resilience and vision of the social movement galvanized in the wake of Mike Brown's murder. From New York City to Oakland, Black Lives Matter has become a rallying cry for Black communities in the face of systematic racial discrimination and police brutality.

In a recent interview with George Yancy for The New York Times, Judith Butler weighed in on the potency of the nascent movement and the power of public gatherings.