'Precariousness and Grievability—When Is Life Grievable?' by Judith Butler
"One way of posing the question of who "we" are in these times of war is by asking whose lives are considered valuable, whose lives are mourned, and whose lives are considered ungrievable. We might think of war as dividing populations into those who are grievable and those who are not." Judith Butler, Frames of War: When Is Life Grievable?
After the Paris attacks of November this year, Judith Butler's analysis of the different frames through which we experience violence in Frames of War provided an essential guide to thinking through the tragedy. We published an edited extract from the book that asks us to observe the relationships between violence, power and the mournability of some lives above others.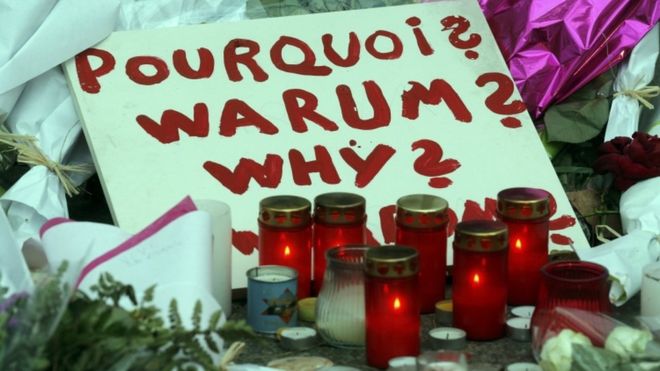 We published a lot of books in 2015 and, somehow, we managed to find time to read some too! Once again, Verso staff from London and New York share our highlights from a year of reading: books we enjoyed, found challenging or inspiring, or developed a strange and feverish addiction to. 


FICTION

The Story of the Lost Child by Elena Ferrante, translated by Ann Goldstein (Europa Editions, 2015); My Brilliant Friend (2012); The Story of a New Name (2013); Those Who Leave and Those Who Stay (2014).
Several of us in the Verso team received our diagnosis this summer from a certified medical doctor who scrutinized our exhausted faces, distracted eyes and dramatic swings of emotion: "I'm sorry. You have come down with a severe case of Ferrante fever. The worst will pass but the hunger will never fade." This fever of addiction stole sleep, stoked obsession and caused dangerous and foolish behaviour, such as crossing the road whilst reading—but it also brought new and old friends together in a happy haze of intoxication. Thus, here are some snippets from my brilliant friends that illustrate our year of reading Ferrante: 

Translated by Neliza Chicangana, Sergio Rueda and Manuel Vargas. Originally posted here.

Por Judith Butler, en París el 14 de noviembre del 2015
Estoy en París y pasé cerca de la ubicación de la matanza sobre la rue Beaumarchais en la tarde del viernes. Cené a diez minutos de otros de los objetivos. Todos los que conozco están a salvo, pero muchas personas que no conozco están muertas o traumatizadas o de luto. Es impactante y terrible. Hoy las calles estaban pobladas por la tarde, pero vacías en la noche. La mañana se encontraba en completo silencio.