The
New York Times
this week reported that labour struggles in China have multiplied over the past year since the countries economy started to slow down. While this may have been news to many in the western media, used to running stories reflecting on the "Chinese model" of development, and the staggering years of double-digit GDP growth, for the left this was less suprising. Organisations like the
China Labour Bulletin
have been charting and
mapping
the waves of labour unrest in China for years now. But, this does raise the spectre of how we see China and it's position in relation to global capitalism.
This week on the Verso blog we'll be highlighting the Verso books in this reading list that cast a critical look at China's history, politics and culture.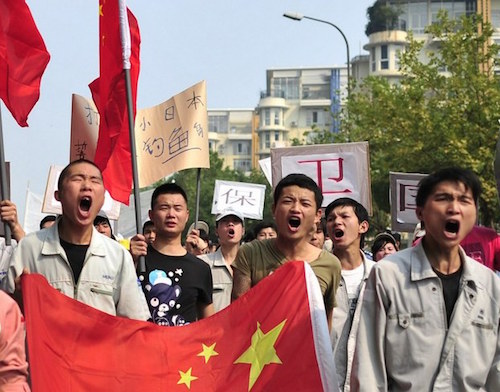 Wang Hui is one of China's foremost critical intellectuals. A leading figure of the "Chinese New Left", his work has attempted to chart the intellectual and political conditions of contemporary China. Against the neoliberal restructuring of China, and its official propagandists, Wang's work has remained committed to a left-wing project whose aim has been to take-stock of both the history and the consequences of Chinese modernity.

In this interview with the journal Foreign Theoretical Trends, originally published in Chinese and included as an appendix to the recently published China's Twentieth Century, Wang discusses the discourses of development in China and across the Global South, the intellectual and political heritage of Maoism, and the hopes for a new anti-capitalist movement globally.




In a January 13 interview with En Liang Khong, Wang Hui proclaims, "there is a certain political correctness among the left that implies that talking about this history links you to its disasters. This is a cheap way of doing history."

For Wang, author of the book The End of Revolution: China and the Limits of Modernity, doing history better means confronting China's political ghosts. From the Cultural Revolution to Tiananmen Square, the nation's history has too often been framed from an elite perspective, masking a complex political underbelly.