Xenophobia Blog Series
. This is the third instalment of a series of pieces published on our blog by leading voices on the current and alarming force of Xenophobia - the fear of "strange and foreign" identities. 

This essay appears as chapter two of
Reflections on Anti-Semitism
by
Alain Badiou
,
Eric Hazan
, and
Ivan Segré
.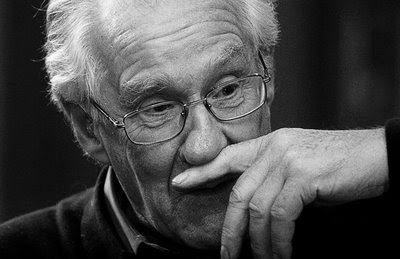 The forms anti-Semitism takes today in France are very varied, and often have little or nothing in common. Since the Second World War, anti-Semitism has no longer been supported in France by a certain abject consensus (which in the 1930s was even shared by many celebrated writers, such as Céline). It persists in the form of disparate minorities, some publicly active, others concealed.



One of the signal features of our era is the re-emergence of the 'sacred' in all its different guises, from New Age paganism to the emerging religious sensitivity within cultural and political theory.

Verso has published for many years a range of critical accounts of Christianity and the broader issues of religion, belief and faith. Here, in conjunction with the publication of Pier Paolo Pasolini's St Paul, Verso presents a Radical Christianity reading list. 



I will say once again that I think that the fundamental figure of contemporary oppression is finitude. The strategic axis of this seminar is to provide the means for a critique of the contemporary world by identifying something within its propaganda, activity etc. at whose centre is the imposition of finitude, that is to say, the exclusion of the infinite from humanity's possible set of horizons. At each session, from now up until the end of the year, I want to give you an example of the way in which something taking place today, or some commonplace or constantly used category, can be represented as a figure or operation of reduction to finitude. As such, each of these things can be encapsulated in terms of the general oppressive vision of finitude.
Today I would like to take the example of Ukraine, the way in which the historic events in Ukraine serve the propagandist consensus that both constitutes and envelops it (at our next sessions I will address two connected notions, which are similarly hegemonic and bask in consensus: the notions of the republic and of secularism – and what I call false invariants: what is assumed to be an invariant, a commonplace of thought, and even a proof of what it is that unites us).