By Alain Badiou, Athens, 7 July. Originally published in Liberation. Translated from the French by David Broder.



Copyright: Giovanni Tusa 2014.

It is urgently necessary to internationalise the Greek people's cause. Only the total elimination of the debt would bring an "ideological blow" to the current European system.

1. The Greek people's massive "No" does not mean a rejection of Europe. It means a rejection of the bankers' Europe, of infinite debt and of globalised capitalism.

2. Isn't it true that part of nationalist opinion, or even of the far Right, also voted "No" to the financial institutions' demands – to the diktat from Europe's reactionary governments? Well, yes, we know that any purely negative vote will be partly confused. It has always been the case that the far Right can reject certain things that the far Left also rejects. The only clear thing is the affirmation of what we want. But everyone knows that what Syriza wants is opposed to what the nationalists and the fascists want. So the vote is not just a generic vote against the anti-popular demands of globalised capitalism and its European servants. It is also, for the moment, a vote of confidence in the Tsipras government.

No matter which body of water you'll be sluicing your speedos in this summer, Verso's got your back.  From forty proud years of radical publishing, we've cherry-picked an eclectic mix of fiction, travel, politics, philosophy, feminism, art, graphic novels and more for your delectation this summer.

Whether you're reacquainting yourself with an old classic or taking a chance with one of our latest titles, all books on this list will be 50% off on our website for this week (July 9-July 17), with free worldwide shipping, and free ebook where available.  Just be careful around the pool with your e-reader eh?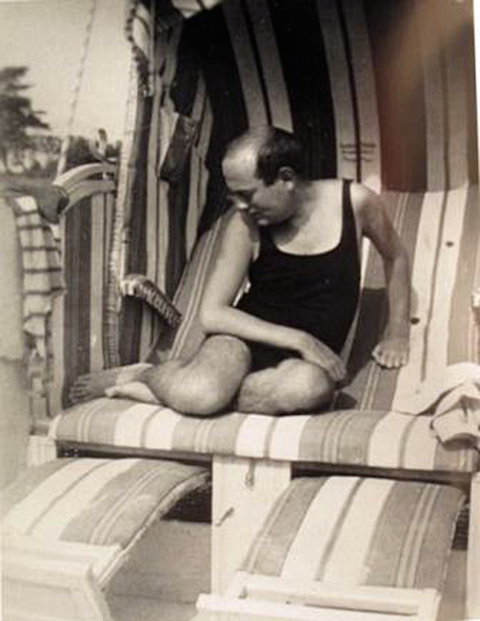 A lovely picture of Theodor Adorno in his swimwear, with a copy Narcoland presumably tucked away out of shot.