An economics professor at London's School of Oriental and African Studies, Costas Lapavitsas (born 1961) visited Barcelona last week to present his latest work, Eurozone Failure, German Policies and a New Path for Greece. In this text he advocates Greece leaving the euro, as an instrument for overcoming the country's crisis. Critical of Alexis Tsipras, Yanis Varoufakis and Syriza (he had been an MP for the party before the third deal with the Troika), Lapavitsas is conscious that his positions regarding the EU and the euro are still in the minority among European progressives. Nonetheless, he believes that "the first step for the Left is to say that the currency union has to end."

Oriol Solé Altimira's interview with Lapavitsas was first published in El Diario. Translated by David Broder.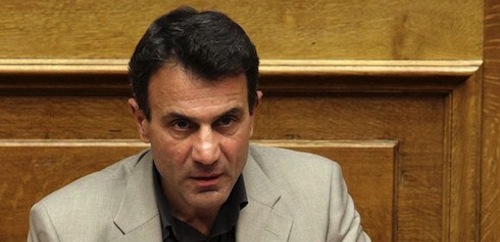 A year ago you were in Madrid for the presentation of the Plan B for Europe. How do you think that this initiative has developed?

The Madrid discussions were interesting, because a lot of people came and there was a good atmosphere. Nonetheless, they were politically confused, because various ideas were presented on what the Left ought to do about Europe, without any concreteness. People still think that it is possible to change the European Union. One year later, I think that this position has lost supporters. More people have realised that if we want an alternative, a different path or different strategy, we have to take radical steps also with respect to the institutions and the EU.