The latest Israeli military attacks in Gaza, dubbed 'Operation Protective Edge', is the third major offensive on the Gaza Strip in six years. Before the July 2014 offensive, the last large-scale escalation was in November 2012, when the Israeli military bombarded the Gaza Strip with air strikes for eight days. Those strikes killed 171 Palestinians, including more than 100 civilians. In 2008-2009, Israeli soldiers launched a 22-day military operation in Gaza, dubbed Operation Cast Lead. About 1,400 Palestinians and 13 Israelis were killed. [source: Aljazeera]



Tens of thousands of Palestinians have left their houses to seek shelter from an Israeli ground invasion, July 2o014. Photo: Emad Nassar/Al Jazeera
As the latest attacks intensify, and the number of civilian deaths continue to rise, it seems more pertinent than ever to understand the political motivations behind these assaults and, more importantly, how Israel have been able to carry out such atrocities without intervention. Here, we present a list of books from Israeli and Palestinian authors, to explain the conflict and consider what the future might hold.

What can be learned from Iraq's recent past — a past haunted by imperial power — to help us critically engage with the present cycle of violence in Iraq?
Verso has been actively publishing books over the last decade that addresses the conflict in Iraq. Below is a list of critical texts that seeks to contextualize the disaster which has resulted from the US and UK "War on Terror".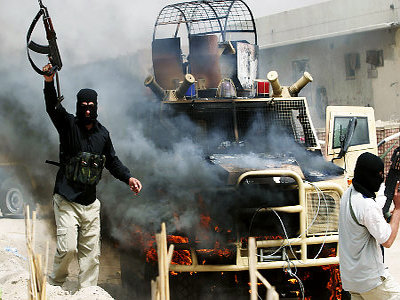 Yesterday, Tariq Ali published an op-ed denouncing possible United States military intervention in Syria. Ali accuses the United States of stretching their intelligence reports as an excuse to further stir the civil war and assist the opposition they had armed. He writes:
The Syrian regime was slowly re-establishing its control over the country against the opposition armed by the West and its tributary states in the region (Saudi Arabia and Qatar). This situation required correction. The opposition in this depressing civil war needed to be strengthened militarily and psychologically.

With the White House having announced that the recent chemical attacks in Syria were unequivocally the work of the Assad regime, many are anxious to see whether the Obama administration will now pursue the promised military intervention. To elaborate on his editorial piece, Tariq Ali joined Steven Clemons, Washington editor-at-large for The Atlantic, on Democracy Now to discuss who is to blame for the use of chemical weapons in Syria and the politics of a Syrian invasion.