From the dark-days of entrenched Blairism to the most unlikely superstar in contemporary politics, the recent history of the Labour party has been nothing if not unpredictable. With Corbynmania sweeping the land over 600,000 ballots are currently being sent out to Labour members and supporters (around a third of which only registered this week) amid trumped-up talk of left entryism. Corbyn's lead now appears to be unassailable but in an ever more hostile media environment and with top Labour figures plotting immediate coups, the future direction of the party is finely balanced. To understand how we got here a thorough understanding of the history of the Labour Party is vital. It's just as well, then, that we've put together this Verso reading list...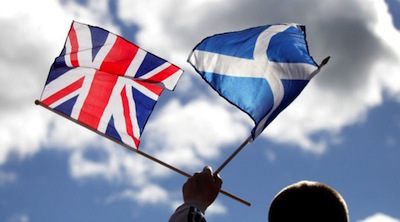 With the result of the Scottish independence referendum a mere sleep away, we're revisiting Tom Nairn's Break-Up of Britain. Nairn has been an important influence on the debates around independence, referred to by Anthony Barnett as the "prophet of the break-up of Britain". See below for an extract from Break-Up of Britain discussing the move towards Scottish nationalism, or neo-nationalism, in the post-war period:

With the Scottish independence referendum a mere six days away, and the Guardian today deeming it "too close to call", we're returning to Tom Nairn's The Break-Up of Britain. First published in 1977, Nairn contended that civic nationalism, rather than ethno-nationalism, would play an increasing role in the breakdown of the United Kingdom.

In the 2003 Australian new edition, he wrote 

The Break-Up of Britain began its life in a still imposing, if narrowing river; by the time the 1981 paperback edition had appeared, the river had begun to feel the approaching rapids—which have accelerated for over twenty years, and attained a crazy pace even in the few weeks between beginning and finishing this new edition. The thunder of a waterfall no one conceived of in 1977 is in everyone's ears, as Tony Blair sends off his ships and troops to assist America's assault on the Middle East … In the altered world lying beyond these falls, it is surely unlikely the United Kingdom will survive in anything like its historical form.


Read an excerpt from Nairn's chapter on 'Old and New Scottish Nationalism' below.