Continuing our series of blogs on the UK General Election, today we bring you an extract from Peter Mair's Ruling the Void: The Hollowing of Western Democracy. Peter Mair was one of the leading political scientists of his generation before his death in 2011. Posthumously published, Ruling the Void offers Mair's chilling diagnosis of the EU and the slowly eroding mass democratic politics of Europe since the 1970s. Perfect reading before you cast your vote!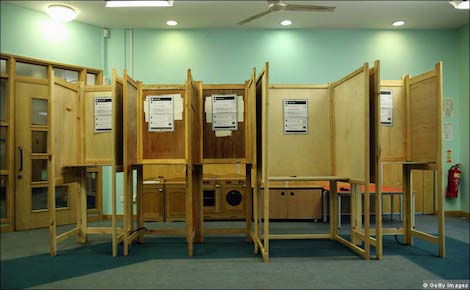 The age of party democracy has passed. Although the parties themselves remain, they have become so disconnected from the wider society, and pursue a form of competition that is so lacking in meaning, that they no longer seem capable of sustaining democracy in its present form. Ruling the Void is about this problem. It deals with the problem of parties, of governments and of political representation in contemporary European democracy, and stems from a wider concern with the fracturing politics of popular democracy. It deals with how the changing character of political parties impacts upon their standing, legitimacy, and effectiveness, and thereby also on the standing, legitimacy and effectiveness of modern democracy. Although focused on Europe, and highlighting problems that are of particular relevance to Europe, the implications of the argument run much more widely.
Economically, the country is far from the visions of recovery and renewal promised by the Coalition and its media retinue. If anything, conditions are getting worse for the majority, while markets remain volatile. Underlying this trend is a continuing engrossment of wealth and privileges enjoyed by the rich. As pointed out by countless observers, while the earnings of the average employed person are either static or declining, the salaries and bonus options of the 1 per cent continue to rise. In this extract from The Extreme Centre, Tariq Ali critiques the politics of Thatcher and Blair.


The origins of the new politics are firmly rooted in Thatcher's response to Britain's decline. Unemployment was ruthlessly held above three million for ten years, enabling the Conservatives to push though a programme of social re-engineering – deploying state resources to crush the unions and initiate the privatization of public utilities and housing, in hopes of creating a nation of 'property-owners and shareholders' – that transformed the country.1 The defence industry was ring-fenced while the rest of manufacturing was handed a collective death warrant. The defeat of the miners' strike obliterated any possibility of resistance by the trade-union leaders and the rank and file. The triumph of finance capital was now complete. The decline of large parts of the country continued apace, and in turn, the country became increasingly restive.