As tensions escalate once again in occupied West Bank and Jerusalem in what is now being described by some as the Third Intifada, we share this extract from John Berger's Hold Everything Dear: Dispatches on Survival and Resistance about the devastating, deadly effects of the Israeli occupation. Earlier this week, Berger sent a letter to the Palestinian resistance in support of the upsurge.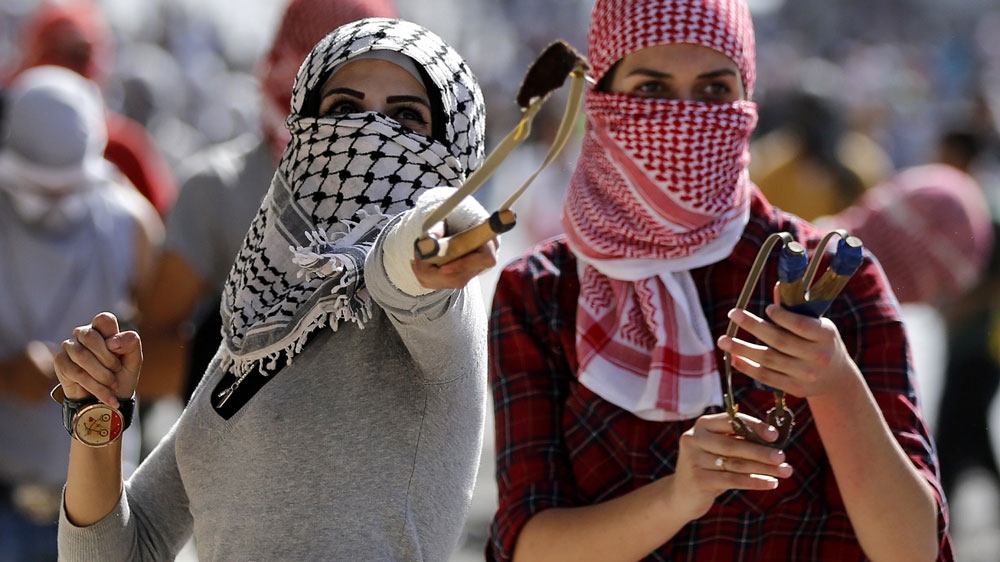 Beethoven's Piano Concerto no. 5 summons up a happiness that is almost boundless and which, for that very reason, neither he nor we can possess. The Concerto was nicknamed the Emperor. It carries us to an horizon of happiness we cannot cross.

- Daniel Barenboim, Klavier-Festival Ruhr 

I send it today to the Palestinian students demonstrating at the Beth El checkpoint at the entrance to Ramallah. They too are inspired by a vision of happiness they cannot know in their lives. I send the Concerto as an arm to be used in their struggle against the Israelis who occupy and colonize their homeland. Beethoven approves. He cares deeply about politics. His Symphony No. 3, the Eroica, was inspired by Napoleon when he was still a freedom-fighter and before he became a tyrant. Let's rename the Emperor for a day: Piano Concerto no. 5, the Intifada.
John Berger


What follows is an extract from Palestine Speaks: Narratives of Life Under Occupation.

Laith Al-Hlou
Farmer, day laborer, 32
Born in Bethlehem, West Bank
Interviewed in the West Bank

[Editors] The first thing we notice as we drive to Laith Al-Hlou's home southeast of Bethlehem is the challenge presented by the roads. Some roads are almost too steep to climb, and others almost too muddy or rocky to navigate. The bottom of our car crunches and scrapes as we creep along toward his village. Eventually we reach the compound where Laith lives with his family. Laith's house, the family's olive trees, and two other houses belonging to his extended family are surrounded by a short rock wall topped with barbed wire. When we pull up in our car, a dozen or more kids come spilling out to greet us—Laith's children and nieces and nephews. Some wear cracked plastic shoes, some wear no shoes at all.  Laith is a skinny thirty-two-year-old with a wife and five young kids. The seven of them sleep in a twelve-foot by twelve-foot room that includes a wardrobe, a crib for the baby, and twin bunk beds piled with blankets. This is the main room of the family's living space. They also have a small kitchen and toilet, all of which is on the second floor, above a chicken coop.

After a tour of his house, we sit with Laith on plastic chairs outside, and he tells us about the ways his community has changed since 1996, when Israeli settlers first moved near his home. His wife stays close by, and even though she is hard of hearing, she interjects periodically with her own stories. Laith is one of up to 300,000 Palestinians living in Area C—the roughly 60 percent of the West Bank that is still under full military and administrative control of Israel following the Oslo Peace Accords of 1993.1 Area C also contains many of the West Bank's Israeli settlements, a collection of villages established by Israeli citizens following the occupation of the region in 1967. Today, there are 400,000–500,000 Israeli settlers in the West Bank outside of Jerusalem. The guard tower of a nearby settlement looms above Laith's property as we sit and talk. He tears up as he tells us that pressure from the settlements may force him to someday relocate his family.