We're celebrating May Day with a 50% off sale on recent and favorite activist titles. Buy your mom a copy of The Life and Death of American Labor and then get out in the streets! (NYC - join us at the May Day march to disarm the NYPD)

For one day every book on this list is 50% off with free shipping worldwide (we're still working on Canada - apologies!) and bundled ebooks where available.

May 1st marks International Workers' Day, a festival of working-class self-organization stretching back over 130 years. It was originally inaugurated to commemorate the Haymarket Massacre of 1886 in Chicago, where a bomb thrown during a worker's strike kicked off a period of anti-labor hysteria.
In 1890, the first internationally coordinated demonstration for an 8-hour day was held, in commemoration of those killed in the massacre. Eight anarchists were executed on trumped-up charges after the event.


Two years after the publication of Thomas Piketty's Capital in the Twenty-First Century, this international best-seller is still the object of a great deal of discussion and criticism. While its author is now listed among Time magazine's 100 most influential figures, the economist Frédéric Lordon ,author of Willing Slaves of Capital has written a robust attack on Piketty's book for this month's Le Monde diplomatique. Its title – 'Thomas Piketty, no danger to capital in the twenty-first century' gives some idea of the kind of critique he is making.
Frédéric Lordon's article sticks out like a sore thumb from the media consensus praising the quality and political depth of Piketty's book; and well-aware of his both insightful and iconoclastic views on major contemporary debates, Frédéric Taddei invited Lordon onto his programme Ce Soir (ou jamais!), together with Piketty. The question that the two men debated was 'Should we put capitalism straight?'

In commemoration of the death of author and publisher François Maspero, who passed away on Saturday, April 11 at the age of 83. Verso presents this translated interview with the founder of Éditions Maspero, the publishing house which has served as an inspiration for radical left publishing since the fifties.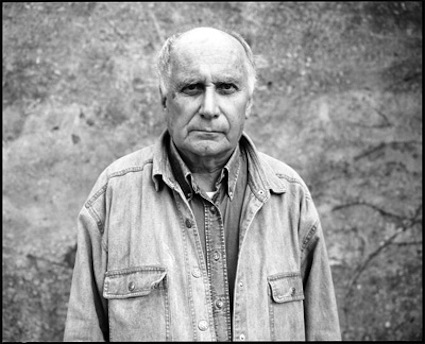 François Maspero (19 January 1932 – 11 April 2015)

We see the publisher François Maspero as having played a leading role in 'smuggling across' the communist and anti-colonial thought of the postwar period and preserving its heritage. Indeed, Éditions Maspero is an unavoidable reference point for any discussion of critical publishing in France. Maspero's output was the theatre of important debates on the far Left in the 1960s and 1970s, and played a pioneering role in many fields. It was Maspero who published Fanon, the political writings of Baldwin, Malcolm X and Che, anthologies of classic labour-movement works, Althusser's 'Théorie' collection, the journal Partisans… We wanted to ask him about his project and the editorial ambitions that he had at the time. Here we reproduce what he calls an 'attempt at a response' to our questions.