In commemoration of the death of author and publisher François Maspero, who passed away on Saturday, April 11 at the age of 83. Verso presents this translated interview with the founder of Éditions Maspero, the publishing house which has served as an inspiration for radical left publishing since the fifties.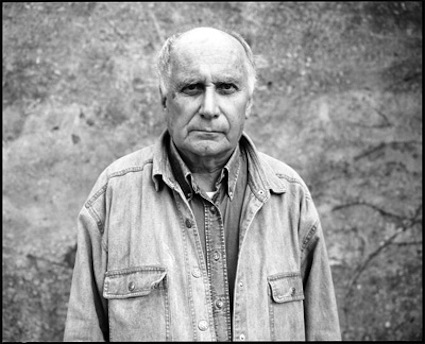 François Maspero (19 January 1932 – 11 April 2015)

We see the publisher François Maspero as having played a leading role in 'smuggling across' the communist and anti-colonial thought of the postwar period and preserving its heritage. Indeed, Éditions Maspero is an unavoidable reference point for any discussion of critical publishing in France. Maspero's output was the theatre of important debates on the far Left in the 1960s and 1970s, and played a pioneering role in many fields. It was Maspero who published Fanon, the political writings of Baldwin, Malcolm X and Che, anthologies of classic labour-movement works, Althusser's 'Théorie' collection, the journal Partisans… We wanted to ask him about his project and the editorial ambitions that he had at the time. Here we reproduce what he calls an 'attempt at a response' to our questions.

A day after what would have been Daniel Bensaïd's 69th birthday, we publish this interview with Chilean director Carmen Castillo, whose film We Are Alive draws continuities from his writing and activism to contemporary struggle across two continents. Here she recounts her meetings with Bensaïd as a young activist and her experience making the film.



Daniel Bensaïd in 2008.

Carmen Castillo was born in Chile, and worked for the Allende government before entering the clandestine resistance together with her partner Miguel Enriquez after the Pinochet coup of 11 September 1973. Arrested and then expelled from her homeland (after an international campaign for her release), she recounted her tragic history in two books and then her 2007 film Calle Santa Fe.
The director continues to be haunted by a number of questions. How can we pass on the memory of the defeated without suffocating it with nostalgia or bitterness? What can we do today to keep loyal to the ideas of friends, loved ones and comrades who are no longer of this world – a world that they were so passionate about changing? How can we hope, now that we know that nothing is written in advance (as some of us used to believe)?
Castillo's next film, We Are Alive, comes to French cinemas on 29 April. Making use of the thought of philosopher Daniel Bensaïd, Castillo portrays the daily struggles of all those across two continents who throw themselves into the 'joyous passion' of struggle – despite everything, and however ignored they are by the big media cartels.

Marxist geographer David Harvey recently spoke with il manifesto about the contradictions inherent in capitalism, the possibilities for its undoing and where Syriza and Podemos fit within its opposition.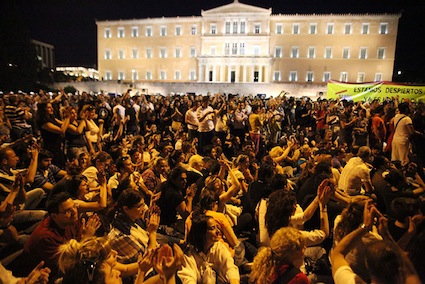 At 79 years of age and fresh from publishing a new book (Seventeen Contradictions and the End of Capitalism, Oxford University Press), David Harvey is still reading social change with one eye on Marx and another on the social movements.