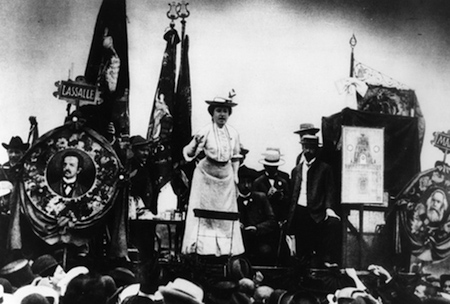 "What is 'Women's Day'? Is it really necessary?" Alexandra Kollontai asked readers of the Russian journal Pravda a centenary ago. "On Women's Day," she wrote, "the organised demonstrate against their lack of rights."

One of the more likely futures would seem to be one of precarity, with a diminishing sense of security and safety. But what exactly does 'percarity' mean. Isabell Lorey makes a useful distinction between three senses of the term. The first -- precariousness -- she derives from Judith Butler, and might speak to the sense that we all owe the endurance of our fragile bodies to the work and care of others, just as others depend on us. Starting from this more affirmative concept, Lorey develops a pointed critique of what it meant to be precarious in the old welfare state model, and then of what it might mean in these 'neoliberal' times. Here is an extract from her new Verso Futures book State of Insecurity where she introduces some of her themes.
-- McKenzie Wark


The Government of the Precarious
Isabell Lorey
If we fail to understand precarization, then we understand neither the politics nor the economy of the present. Precarization is not a marginal phenomenon, even in the rich regions of Europe. In the leading neoliberal Western industrial nations it can no longer be outsourced to the socio-geographical spaces of the periphery where it only affects others. Precarization is not an exception, it is rather the rule. It is spreading even in those areas that were long considered secure. It has become an instrument of governing and, at the same time, a basis for capitalist accumulation that serves social regulation and control.

The direct actions that took place across the US yesterday on Martin Luther King Day were accompanied by calls to reclaim Dr. King's legacy, and highlight his commitment to radical action. They also served as a testament to the resilience and vision of the social movement galvanized in the wake of Mike Brown's murder. From New York City to Oakland, Black Lives Matter has become a rallying cry for Black communities in the face of systematic racial discrimination and police brutality.

In a recent interview with George Yancy for The New York Times, Judith Butler weighed in on the potency of the nascent movement and the power of public gatherings.