'Precariousness and Grievability—When Is Life Grievable?' by Judith Butler
"One way of posing the question of who "we" are in these times of war is by asking whose lives are considered valuable, whose lives are mourned, and whose lives are considered ungrievable. We might think of war as dividing populations into those who are grievable and those who are not." Judith Butler, Frames of War: When Is Life Grievable?
After the Paris attacks of November this year, Judith Butler's analysis of the different frames through which we experience violence in Frames of War provided an essential guide to thinking through the tragedy. We published an edited extract from the book that asks us to observe the relationships between violence, power and the mournability of some lives above others.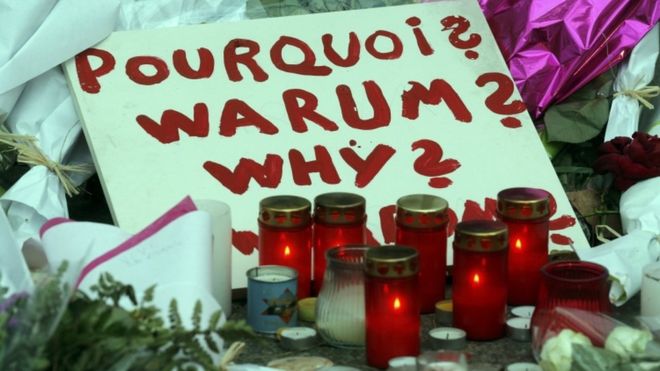 On Friday 13th November, 129 people lost their lives in a series of attacks in Paris reportedly carried out by Islamic State. They join the dead of Beirut, Suruç, Syria, Iraq and countless other war-torn regions as innocent victims of a conflict that knows no civilians.  

The urgency with which we have to pull ourselves back from the brink is signalled not only by the brutality of the reactions, but by the fact that they are by now entirely predictable: airstrikes abroad, destructive of life but strategically pointless; attacks on muslim populations in the west, dubbed 'revenge' by a racist media.

All is fuel on the fire. More than ever, we need to understand the situation in all its complexities.