In commemoration of the death of author and publisher François Maspero, who passed away on Saturday, April 11 at the age of 83. Verso presents this translated interview with the founder of Éditions Maspero, the publishing house which has served as an inspiration for radical left publishing since the fifties.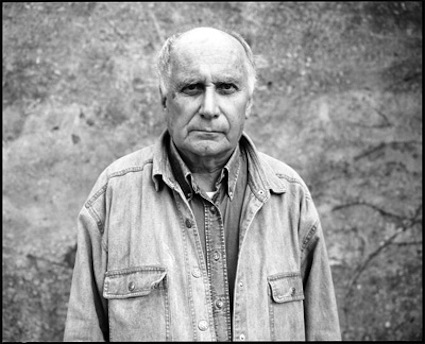 François Maspero (19 January 1932 – 11 April 2015)

We see the publisher François Maspero as having played a leading role in 'smuggling across' the communist and anti-colonial thought of the postwar period and preserving its heritage. Indeed, Éditions Maspero is an unavoidable reference point for any discussion of critical publishing in France. Maspero's output was the theatre of important debates on the far Left in the 1960s and 1970s, and played a pioneering role in many fields. It was Maspero who published Fanon, the political writings of Baldwin, Malcolm X and Che, anthologies of classic labour-movement works, Althusser's 'Théorie' collection, the journal Partisans… We wanted to ask him about his project and the editorial ambitions that he had at the time. Here we reproduce what he calls an 'attempt at a response' to our questions.

In his review of Vivek Chibber's Postcolonial Theory and the Specter of Capital as part of the review symposium of the Journal of World-Systems Research last summer, Ho-fung Hung declared that "[w]ithout any doubt, Vivek Chibber's Postcolonial Theory and the Specter of Capital is a bomb." Looking at the responses to the book since its publication, it is not hard to see why.




Last year, we gave a summary of the debate so far, but it has continued to rage on, and on, since then. To say that Chibber's book, which won last year's PEWS Book Award, has divided opinion would be a drastic understatement. As Paul at Marxist Marginalia noted, "[It] is unlikely at this point that anyone will call the book boring."



BACK TO UNIVERSITY/SCHOOL! 50% OFF EVERYTHING FOR ONE WEEK ONLY!

Feeling underwhelmed by your orthodox assigned readings? Expand your knowledge of left theory, give your political arguments some bite, and spark a love for revolutionary writers with this updated list of essential Verso books for undergraduates.

Whether you're a student of history, sociology, political science, or geography, look no further for key radical texts and indispensable primers on today's top thinkers. 

The list is divided into Politics, Philosophy, Feminism, Postcolonial Studies, History and Geography - see below for our recommended reading in these areas.

All of these books will be discounted by 50%, with free shipping and bundled ebook, when you buy through our website until midnight on Tuesday September 16th! Not all books are available in all regions (apologies!) and - of course - only whilst stocks last.