On the occasion of what would have been Frantz Fanon's 90th birthday, we share the conclusion of his famous The Wretched of the Earth, first published in 1961, in which he implores: "Leave this Europe where they are never done talking of Man, yet murder men everywhere they find them."




By Frantz Fanon, 1961

At a recent talk in Crotia, Vivek Chibber discussed some of the major theoretical issues at the heart of his Postcolonial Theory and the Specter of Capital, which has caused a storm of controversy that since its publication:
"One of the striking contradictions of postcolonial theory is that, even though it presents itself as the analytical framework of capitalist domination, it rejects the idea of a universal theory. Hence, it is in the awkward position of the acknowledgment that capitalism has been globalized, but denying that we can conceive a general theory of its functioning or its properties. This is a deep and devastating contradiction at the very heart of postcolonial theory. I will examine the sources of this dilemma and argue that the best framework for understanding capitalism remains a Marxian one, which I further defend from the accusations of weakness made by postcolonial critics."



The talk, moderated by Katarina Peović Vuković, was given at Cinema Europa, Crotia, for the 
8th Subversive Film Festival, "Spaces of Emancipation: Micropolitics and Rebellions", 14th May 2015. 

More from Vivek Chibber here.
In commemoration of the death of author and publisher François Maspero, who passed away on Saturday, April 11 at the age of 83. Verso presents this translated interview with the founder of Éditions Maspero, the publishing house which has served as an inspiration for radical left publishing since the fifties.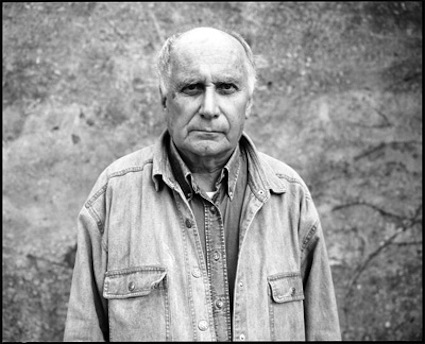 François Maspero (19 January 1932 – 11 April 2015)

We see the publisher François Maspero as having played a leading role in 'smuggling across' the communist and anti-colonial thought of the postwar period and preserving its heritage. Indeed, Éditions Maspero is an unavoidable reference point for any discussion of critical publishing in France. Maspero's output was the theatre of important debates on the far Left in the 1960s and 1970s, and played a pioneering role in many fields. It was Maspero who published Fanon, the political writings of Baldwin, Malcolm X and Che, anthologies of classic labour-movement works, Althusser's 'Théorie' collection, the journal Partisans… We wanted to ask him about his project and the editorial ambitions that he had at the time. Here we reproduce what he calls an 'attempt at a response' to our questions.