In commemoration of the death of renowned scholar and Marxist historian Eric Hobsbawm, Verso presents his introduction to the most recent edition of Marx & Engels 'The Communist Manifesto' for all to enjoy.
I
In the spring of 1847 Karl Marx and Frederick Engels agreed to join the so-called League of the Just [Bund der Gerechten], an offshoot of the earlier League of the Outlaws [Bund der Geächteten], a revolutionary secret society formed in Paris in the 1830s under French Revolutionary influence by German journeymen – mostly tailors and woodworkers – and still mainly composed of such expatriate artisan radicals. The League, convinced by their 'critical communism', offered to publish a Manifesto drafted by Marx and Engels as its policy document, and also to modernize its organization along their lines. Indeed, it was so reorganized in the summer of 1847, renamed League of the Communists [Bund der Kommunisten], and committed to the object of 'the overthrow of the bourgeoisie, the rule of the proletariat, the ending of the old society which rests on class contradiction [Klassengegensätzen] and the establishment of a new society without classes or private property'. A second congress of the League, also held in London in November–December 1847, formally accepted the objects and new statutes, and invited Marx and Engels to draft the new Manifesto expounding the League's aims and policies.


In commemoration of the death of author and publisher François Maspero, who passed away on Saturday, April 11 at the age of 83. Verso presents this translated interview with the founder of Éditions Maspero, the publishing house which has served as an inspiration for radical left publishing since the fifties.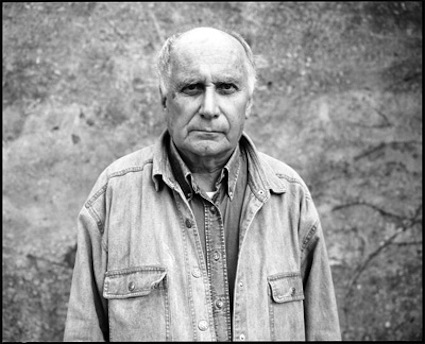 François Maspero (19 January 1932 – 11 April 2015)

We see the publisher François Maspero as having played a leading role in 'smuggling across' the communist and anti-colonial thought of the postwar period and preserving its heritage. Indeed, Éditions Maspero is an unavoidable reference point for any discussion of critical publishing in France. Maspero's output was the theatre of important debates on the far Left in the 1960s and 1970s, and played a pioneering role in many fields. It was Maspero who published Fanon, the political writings of Baldwin, Malcolm X and Che, anthologies of classic labour-movement works, Althusser's 'Théorie' collection, the journal Partisans… We wanted to ask him about his project and the editorial ambitions that he had at the time. Here we reproduce what he calls an 'attempt at a response' to our questions.