The author of Close to Home: A Materialist Analysis of Women's Oppression and the forthcoming Dominating Others: Feminism and Racism after the War on Terror interrogates the new French state secularism.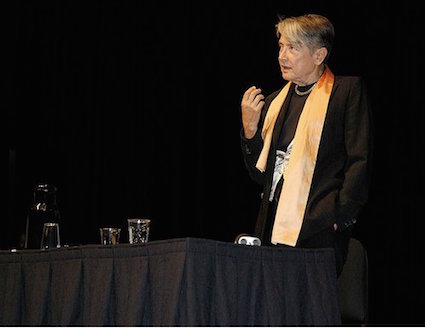 Alain Badiou analyses the events of the Charlie Hebdo attack in their global and national contexts, making the case for the incompatibility of the red flag of communism with the Tricolore of French national identity.


1. Background: the world situation
Today the figure of global capitalism has taken over the entire world. The world is subject to the ruling international oligarchy and enslaved to the abstraction of money – the only recognised universal. Our own time is the painful interval between the end of the second historic stage of the communist Idea (the unsustainable, terroristic construction of a 'state communism') and its third stage (the communism that realises the politics of 'emancipating humanity as a whole' in a manner adequate to the real). A mediocre intellectual conformism has established itself in this context – a both plaintive and complacent form of resignation that goes hand in hand with the lack of any future. Any future, that is, other than rolling out what already exists in repetitive fashion.

The January 7th massacre at the Charlie Hebdo office in Paris has sparked an outburst of critical conversation across social and other media concerning freedom of expression, the politically charged proliferation of the 'je suis Charlie' slogan, and the consequential upsurge of anti-Muslim sentiment. On the London Review of Books blog, Adam Shatz considers the implications of the populist Charlie slogan as a "declaration of allegiance" that counterpoises itself against those "on the other side…the Islamic enemy that threatens life in the modern, democratic West". In The New Yorker, Teju Cole questions whether it is possible to defend racist speech without endorsing racism, arguing that it is possible to condemn the murders of the Charlie Hebdo cartoonists without condoning the ideology of their cartoons. Along similar lines Tariq Ali reflects on the contents of Charlie Hebdo itself – satire that primarily targeted Islam, and paid far less attention to Judaism and Catholicism. Also well worth a look is Joe Sacco's take on the events – a cartoon that is itself a pastiche on satire, the medium responding to the medium, so to speak. We have put together an essential reading list of works that contribute to these current debates, including books by Franco "Bifo" Berardi, Tariq Ali, Patrick Cockburn and Gareth Peirce.