Daniel Bensaïd's
widely reviewed memoir
An Impatient Life
is a chronicle of his radical and revolutionary yearnings. It chronicles a life learning the political importance of 'active waiting, an urgent impatience, an endurance and a perseverance that are the opposite of passive waiting for a miracle.' One review in the
Independent 
summed up the book this way:
Part autobiography, part activist's logbook, and part political treatise, it's the story of how a working-class boy went on to co-found a party that twice participated in French presidential elections, and became a leader of the Fourth International, the global organisation of Trotskyist followers.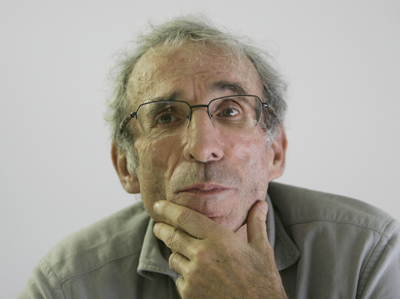 In the many reviews of this book, all point out one significant detail of the book: it has an unusual lack of romantic nostalgic for May 1968's student uprising.

In her review of Daniel Bensaïd's An Impatient Life, Jane Shallice kicks off addressing the obvious question: "Why should you read this book? Written by a French Trotskyist, who died in 2010, and of whom few have heard and even fewer knew?"
Because there is much to learn from Bensaïd, compellingly retorts Shallice; "there is encouragement from his thinking and his luminous writing." Shallice portrays Bensaïd as an example of adamant commitment to revolutionary politics in bleak times of depoliticization and a succession of historic defeats by the Left in the capitalist heartlands.


Dougal McNeill wrote a very enthusiastic review of Daniel Bensaïd's An Impatient Life for the International Socialist Organization (Aotearoa). He calls the book "a beautiful testament to a richly productive and dignified life" that illuminates Bensaïd's life-long commitment to revolutionary struggle, from post-68 Paris as a leader of the Ligue communiste to Latin America with the Fourth International, from "imaginative, experimental, open thinking" on the role of theory to compelling reflections on his Jewish heritage and on anti-Zionist politics.