What can be learned from Iraq's recent past — a past haunted by imperial power — to help us critically engage with the present cycle of violence in Iraq?
Verso has been actively publishing books over the last decade that addresses the conflict in Iraq. Below is a list of critical texts that seeks to contextualize the disaster which has resulted from the US and UK "War on Terror".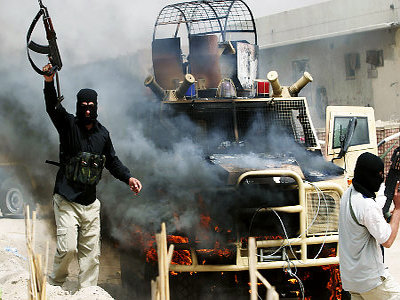 Governments can no longer afford to compensate the victims of earthquakes, hurricanes and tsunamis, or rebuild infrastructure. The tax revenues just aren't there. So they're selling insurance bonds to private investors. In an article recently published by Le Monde Diplomatique, the opening paragraphs of which we publish here, Razmig Keucheyan charts the horrendous new developments of finance capitalism.
Last November, super-typhoon Haiyan struck the Philippines, killing more than 6,000 people, damaging or destroying 1.5m homes and causing $13bn damage. Three months later, insurance brokers Munich Re and Willis Re, accompanied by representatives of the UN international strategy for disaster reduction (UNISDR), presented a new financial product to members of the Philippine senate: it was intended to make up for the supposed deficiencies of state provision against major climate-related disasters. The Philippines risk and insurance scheme for municipalities (PRISM) is a high-yield security that municipalities would offer to private investors (1), who would receive an attractive rate of interest, subsidised by the state, but would lose their investment in the event of a disaster of a given scale and severity.

Today on Democracy Now! James Marriott, co-author of The Oil Road: Journeys from the Caspian Sea to the City of London, Timothy Mitchell, author of Carbon Democracy: Political Power in the Age of Oil, and Anna Galkina, campaigner with London-based arts, human rights, and environmental justice organization Platform London, discussed the Azerbaijan elections, political unrest in Egypt, oil pipelines and their impact on political systems and populations at home and abroad.