"Spain could not stop building" writes Dan Hancox in his expansive article on the nation's property boom—and crash—of the last decade. The financial crisis that began in 2008 has decimated the construction industry, which, at its height, made up 20% of the country's economy – the fifth largest in the EU. Now, with unemployment running at over 25%, and youth unemployment an incredible 57%, it is becoming clear that the height of the boom is reflected in the depth of the crash, and Hancox uses the abandoned housing mega-project of Valdeluz as a lens through which to view the human scale of this economic tragedy.
Not sure
which
radical books to bring with you to the beach this summer? We've come up with an eclectic mix of surrealist fiction, anti-heroic memoir, dazzling investigative reporting, and, as always, revolutionary reads for your time in the sun. Like John Grisham, but not actually bad for your soul, they'll keep you engrossed, entertained, and enlightened til the fall.
Plus, all books on this list will be
50% off on our website for this week
(June 23-30), with
free shipping
, as usual, and
free ebook
where available (but no e-readers in the pool plz).
Marinaleda, in impoverished Andalusia, used to suffer terrible hardships. Led by a charismatic mayor, the village declared itself a communist utopia and took farmland to provide for everyone. Could it be the answer to modern capitalism's failings?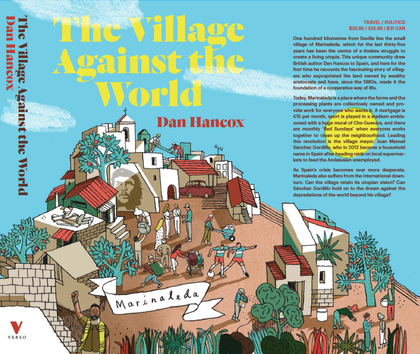 The Village Against the World
 - the story of Communist utopia, Marinaleda, by Dan Hancox - publishes in paperback this month! To celebrate, we're giving away 10 copies PLUS
a Verso tote bag
. You can win by: