Frédéric Gros
is the editor of
Michel Foucault's
lectures at the Collège de France and the author of
Michel Foucault
(1996) and
Foucault et la folie
(1997). Having taught in prison for many years, he devoted a book to the philosophical fundaments of the right to punish (
Et ce sera justice
, 2001), as well as other texts such as
States of Violence: An essay on the end of war
(2010) and
Le Principe sécurité
(2012). Nicolas Truong from
Le Monde
recently interviewed Gros about the legacy of Michel Foucault.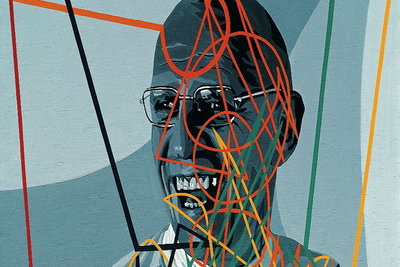 Not sure
which
radical books to bring with you to the beach this summer? We've come up with an eclectic mix of surrealist fiction, anti-heroic memoir, dazzling investigative reporting, and, as always, revolutionary reads for your time in the sun. Like John Grisham, but not actually bad for your soul, they'll keep you engrossed, entertained, and enlightened til the fall.
Plus, all books on this list will be
50% off on our website for this week
(June 23-30), with
free shipping
, as usual, and
free ebook
where available (but no e-readers in the pool plz).


An entertaining and insightful manifesto for putting one foot in front of the other, A Philosophy of Walking by Frédéric Gros has been receiving wide-reaching and admiring coverage. 
In an extensive interview with Carole Cadwalladr in the Observer, Gros talks of his philosophy and his conception of walking as a form of "life scoured bare"; as a way of "experiencing the real".

Gros explains how he first noticed how many great philosophers were also great walkers. "That is, it was not just that walking was a distraction from their work. It was that walking was really their element. It was the condition of their work."

The piece calls A Philosophy of Walking "a passionate affirmation of the simple life, and joy in simple things. And it's beautifully written: clear, simple, precise; the opposite of most academic writing."
Visit the Observer to read the interview in full.