The author of Close to Home: A Materialist Analysis of Women's Oppression and the forthcoming Dominating Others: Feminism and Racism after the War on Terror interrogates the new French state secularism.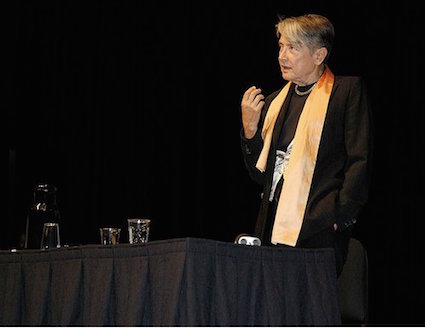 Alain Badiou analyses the events of the Charlie Hebdo attack in their global and national contexts, making the case for the incompatibility of the red flag of communism with the Tricolore of French national identity.


1. Background: the world situation
Today the figure of global capitalism has taken over the entire world. The world is subject to the ruling international oligarchy and enslaved to the abstraction of money – the only recognised universal. Our own time is the painful interval between the end of the second historic stage of the communist Idea (the unsustainable, terroristic construction of a 'state communism') and its third stage (the communism that realises the politics of 'emancipating humanity as a whole' in a manner adequate to the real). A mediocre intellectual conformism has established itself in this context – a both plaintive and complacent form of resignation that goes hand in hand with the lack of any future. Any future, that is, other than rolling out what already exists in repetitive fashion.



The avalanche of opinion that followed the attacks on Charlie Hebdo contained the familiar tropes of a post-9/11 discussion on radical Islam—good Muslims and bad Muslims, distorted interpretations of the Qur'an, and the threat of homegrown terror. Arun Kundnani, author of The Muslims Are Coming! Islamophobia, Extremism, and the War on Terror, writes that these reactions fall into two camps; the "culturalist" view, championed by the Bush Administration and Bill Maher alike, that sees Islam as a monolithic culture inherently opposed to secular values, and the "reformist" view, championed by liberals, that seeks to recuperate an authentic and apolitical Islam from extremist interpretations. Both camps define a reified Islamic culture as the object of intervention; the politics of empire and race are absent, as is any sense of history.

In the current climate of Islamophobia, a further entrenchment of the security state seems inevitable. In his discussion of the War on Terror at home, Kundnani tells the stories of Muslims targeted by programs of surveillance, entrapment, and coercion on both sides of the Atlantic.