The attacks on Paris last Friday, 13th November, have prompted a predictable response: bombs abroad and a further restriction of civil liberties at home, not to mention a ratcheting up of Islamophobia. Sebastian Budgen analyses the wisdom of this approach.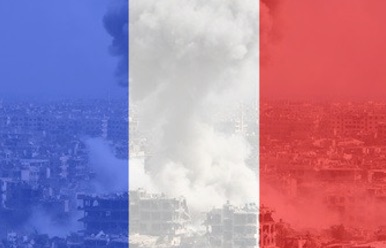 This is perhaps the moment to take a step back to review the brilliance of West's counterrorist strategy, which we can then admire in all its strategic and tactical coherence:
On Friday 13th November, 129 people lost their lives in a series of attacks in Paris reportedly carried out by Islamic State. They join the dead of Beirut, Suruç, Syria, Iraq and countless other war-torn regions as innocent victims of a conflict that knows no civilians.  

The urgency with which we have to pull ourselves back from the brink is signalled not only by the brutality of the reactions, but by the fact that they are by now entirely predictable: airstrikes abroad, destructive of life but strategically pointless; attacks on muslim populations in the west, dubbed 'revenge' by a racist media.

All is fuel on the fire. More than ever, we need to understand the situation in all its complexities.


The author of Close to Home: A Materialist Analysis of Women's Oppression and the forthcoming Dominating Others: Feminism and Racism after the War on Terror interrogates the new French state secularism.