According to the philosopher Jacques Rancière, a number of so-called French 'republican' intellectuals have been opening the door to the Front National for some time now. In an interview with Éric Aeschimannm, Rancière shows how universalist values have been perverted to the benefit of xenophobic discourse.
The author of Close to Home: A Materialist Analysis of Women's Oppression and the forthcoming Dominating Others: Feminism and Racism after the War on Terror interrogates the new French state secularism.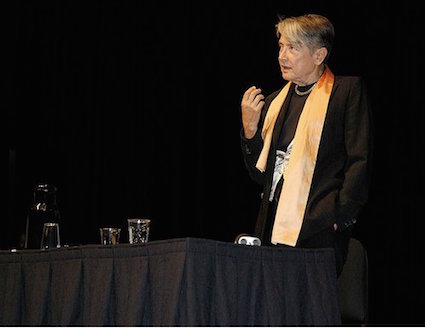 This extract is from a seminar given by Alain Badiou on 25 May 2011, according to notes taken by Daniel Fischer. In it, he comments on the construction of events surrounding the initial accusations towards the then head of the IMF.

What interests me in this affair is precisely its theatrical essence. The great writer of this would have been Jean Genet. We have here, as in "The Balcony" and "The Blacks," allegory. We are in the representation, even in the representation of representation, the representation of the mechanisms of representation (what is a president, what is a police chief?).