In the most recent edition of
Haaretz
, 
Yitzhak Laor
, the distinguished Israeli poet, novelist, veteran political activist and author of 
The Myths of Liberal Zionism
, explains how "the government is intent on destroying every political entity in the West Bank and turning the Palestinians into a marginalized, fragmented people." Below is an extract of this article.


Israel has dramatically escalated the scope of its aerial assault in Gaza this week, hitting hundreds of supposed Hamas targets as the Palestinian death toll continues to rise. A Gaza health ministry spokesman said two Palestinians were killed and three injured in an Israeli air strike on Friday that brought the total death toll so far to 100. This renewed violence suggests a bleak future for Palestinians and Israelis.


Behind this latest conflict lie long-standing historical issues – an occupation which makes peace impossible for both Israelis and Palestinians.

Israeli historian Ilan Pappe places Zionism under an uncompromising lens in his latest book The Idea of Israel. He was interviewed on BBC HARDtalk on why he believes Israel is founded on a deliberate programme of ethnic cleansing.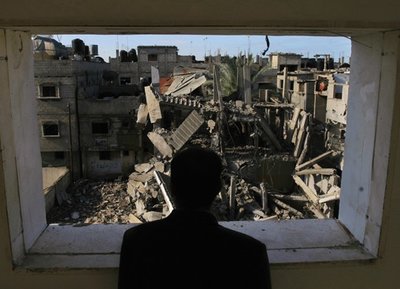 Gideon Levy
, a prominent Israeli journalist - described by 
Le Monde
as a
"
thorn in Israel's flank
"
- argues in
Ha'aretz
this week how in
'
the Jewish state, there is pity and humane feelings only for Jews, rights only for the Chosen People. The Jewish state is only for Jews.
' 
Referring to the recent tragic events, Levy is critical of how the 'media in the Jewish state wallows in the murder of three yeshiva students, while almost entirely ignoring the fates of several Palestinian youths of the same age who have been killed by army fire over the last few months, usually for no reason.'