Today marks 40 years since the US-backed coup d'état in Chile, which forced socialist president Salvador Allende out of office and installed Augusto Pinochet's brutal military dictatorship.  40 years later, Chileans remember the thousands who were murdered or disappeared, and continue to fight against impunity for those involved in the regime's atrocities.
We commemorate this watershed historical moment and its enduring legacy by recalling the final words of Allende and musician/poet Victor Jara.  Both Allende's official Farewell Speech and Jara's final poem, "Estadio Chile," can be found in 
The Verso Book of Dissent
 alongside 4000 years of texts, poems, and speeches by dissenting voices around the globe.  
Verso editors Andrew Hsiao and Audrea Lim recently gave readings during the event "Into East River(s): Chinese / American Artists and Asian American Poets" at City University of New York. Both read from The Verso Book of Dissent.
Because The Verso Book of Dissent features writings and speeches from around the globe spanning centuries, some appearing in English for the first time, it wasn't difficult for Hsiao and Lim to find choice selections to read for the event.
Hsiao went back to 1887 to channel "one of the greatest of great New York smart-asses," Wong Chin Foo, affirming Wong's designation by recounting the time Wong challenged anti-Chinese populist and Tea Party forebear Denis Kearney to a duel to the death, with chopsticks. Hsiao read from "Why Am I A Heathen," Wong's response to Christian attacks against Chinese immigrants: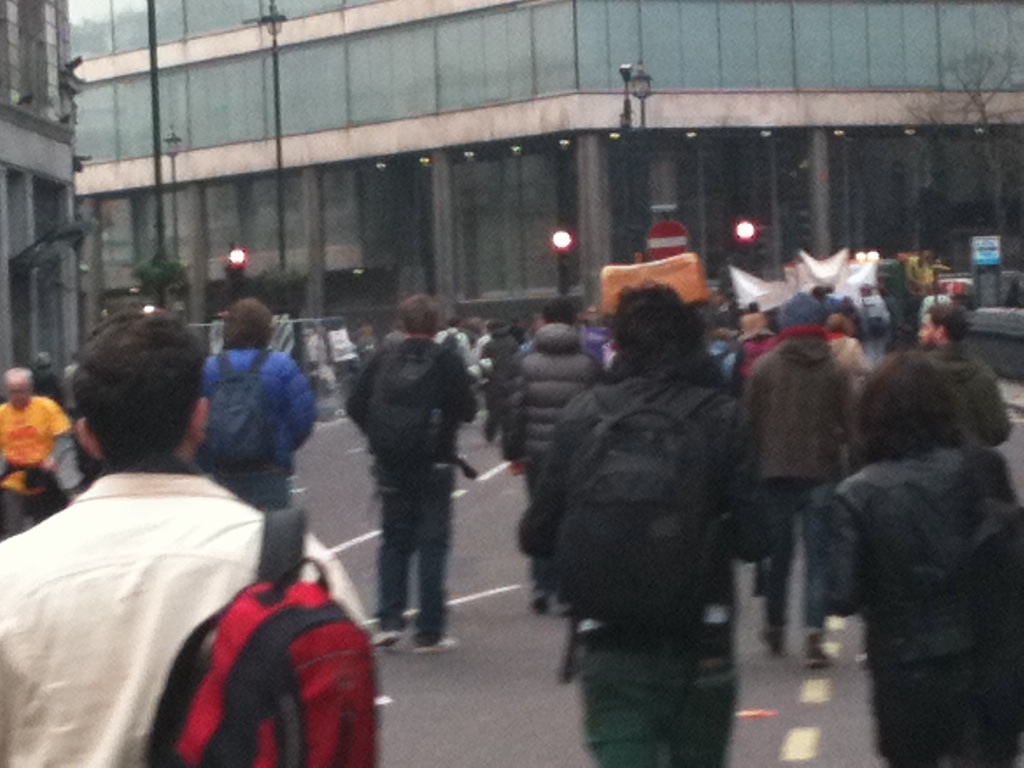 One of our favourite sights on the demo was this sensible man sporting the headgear of the revolution ...