Ahead of Alexis Tsipras' meeting with Angela Merkel tonight on the sidelines of the EU summit in Riga, we share an interview given on Monday by Costas Lapavitsas, Syriza MP and co-author of Against the Troika, in which Lapavitsas urges a Greek exit from the Euro. "If one finds himself in a trap is it a disaster to try and get out of it? Is it better to wait until death comes?"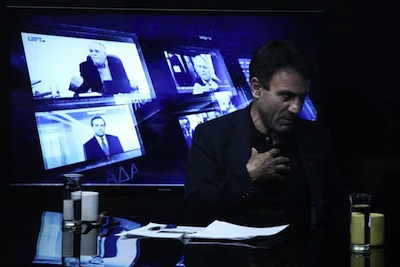 See the interview, with English interpretation after 40 minutes, here. A summary of the interview, by ThePressProject, is below.

The following extracts, free to download, accompany 
An Introduction to Radical Thinkers:
a fortnightly series of events begining 9th April at the Institute of Contemporary Arts (ICA), London.
This competiton has now ended. See the winners, and answers to the questions,
here
!
The notorious
Radical Thinkers
competition is back, this time to celebrate the publication of Set 7. The prize: every available title in the collection! That is an entire library of radical thought from Althusser to Žižek; a total of some seventy plus books.