With news of the extent of Syriza's victory still incoming, Stathis Kouvelakis provides exclusive analysis of the 2015 Greek elections.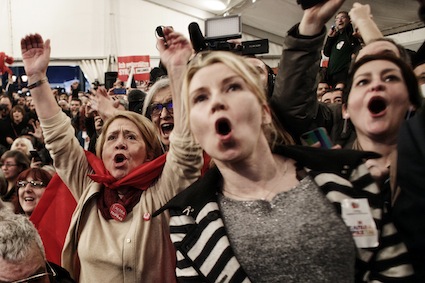 Syriza's electoral triumph has brought hope to the European radical Left and workers' movement, offering it an immense opportunity. We can also put that the other way around – to fail this test could have incalculable consequences.

With the election won, what happens next? The author of our practical blueprint for change in the Eurozone, Against the Troika: Crisis and Austerity in the Eurozone considers Syriza's electoral promises in a recent Guardian article.


The Greek parliament has failed to elect a new president and the country's constitution dictates that there should now be parliamentary elections. These will be critical for Greece and also important for Europe. A victory for Syriza, the main leftwing party, would offer hope that Europe might, at last, begin to move away from austerity policies. But there are also grave risks for Greece and the European left.

This Sunday, 25 January, Greeks will vote in parliamentary elections of potentially historic importance, with Alexis Tsipras's Syriza coalition currently ahead in the opinion polls. But according to Frédéric Lordon, Germany's grip on the situation and the Greek radical Left party's own inconsistencies might condemn it to some painful acrobatics.


For a long time Europe has been caught in a constitutional trap of its own making, with its neo-liberal treaties offering just two ways out of the current impasse: 1) the financial collapse of the European project, under the weight of its own internal contradictions; or 2) some political mishap coming along that will overthrow the whole system. The ECB's announcement of the OMT programme [1] has avoided the first of these eventualities – for now – which leaves the second. And that's the reason why the 'European-institutional party' has come to see democracy not as a normal state of political life but rather as a permanent source of threats – and it thinks itself justified in using any means necessary to stamp them out.