For Marx, the greatest achievement of the Paris Commune was its "actual working existence", and we should certainly not exclude its geographical organisation and defensive arcitecture from this category. Ahead of Kristin Ross' discussion with Alberto Toscano at Goldsmiths tonight on the political imaginary of the Paris Commune, we share a series of maps created by Leopold Lambert detailing the shifting architecture of the Commune over time. You can download a high-resolution version of the map here.




From Lambert's essay:


History tends to describe the city where events unfold themselves as a mere context, indifferent to the action that it hosts … I wanted to illustrate how the city, through its constructive, destructive and modificative logics plays a biased role in these historical events. As Karl Marx pointed out in The Civil War in France (1871), many things could have given the Commune higher chances to survive (a more organized offensive against Versailles in the beginning of its existence, the use of the Banque de France left untouched, a more comprehensive defensive strategy etc.), but the thing that the Commune has lacked the most is likely to be time itself, in an effort to transform and subvert the capitalist, imperialist and militarized logics that contextualized the urban fabric in which it was attempting to exist.

For more studies the Paris Commune, see Lissigaray's classic The History of the Paris Commune of 1871 and Eric Hazan's The Invention of Paris: A History in Footsteps.


The workingmen of Europe feel sure that...the American War of Independence initiated a new era of ascendancy. 
— Karl Marx and the First International Workingmen's Association to Abraham Lincoln, 1864

Today marks two hundred and thirty eight years on from the Declaration of Independence, penned by Thomas Jefferson and others. It was Thomas Paine's pamphlet Common Sense, published in The Rights of Man and Common Sense, which inspired people in the Thirteen Colonies to declare and fight for independence from Great Britain in the summer of 1776. In clear, simple language it explained the advantages of and the need for immediate independence.  The passionate cry for independence continues to this day, with the recent call for a Scottish independence.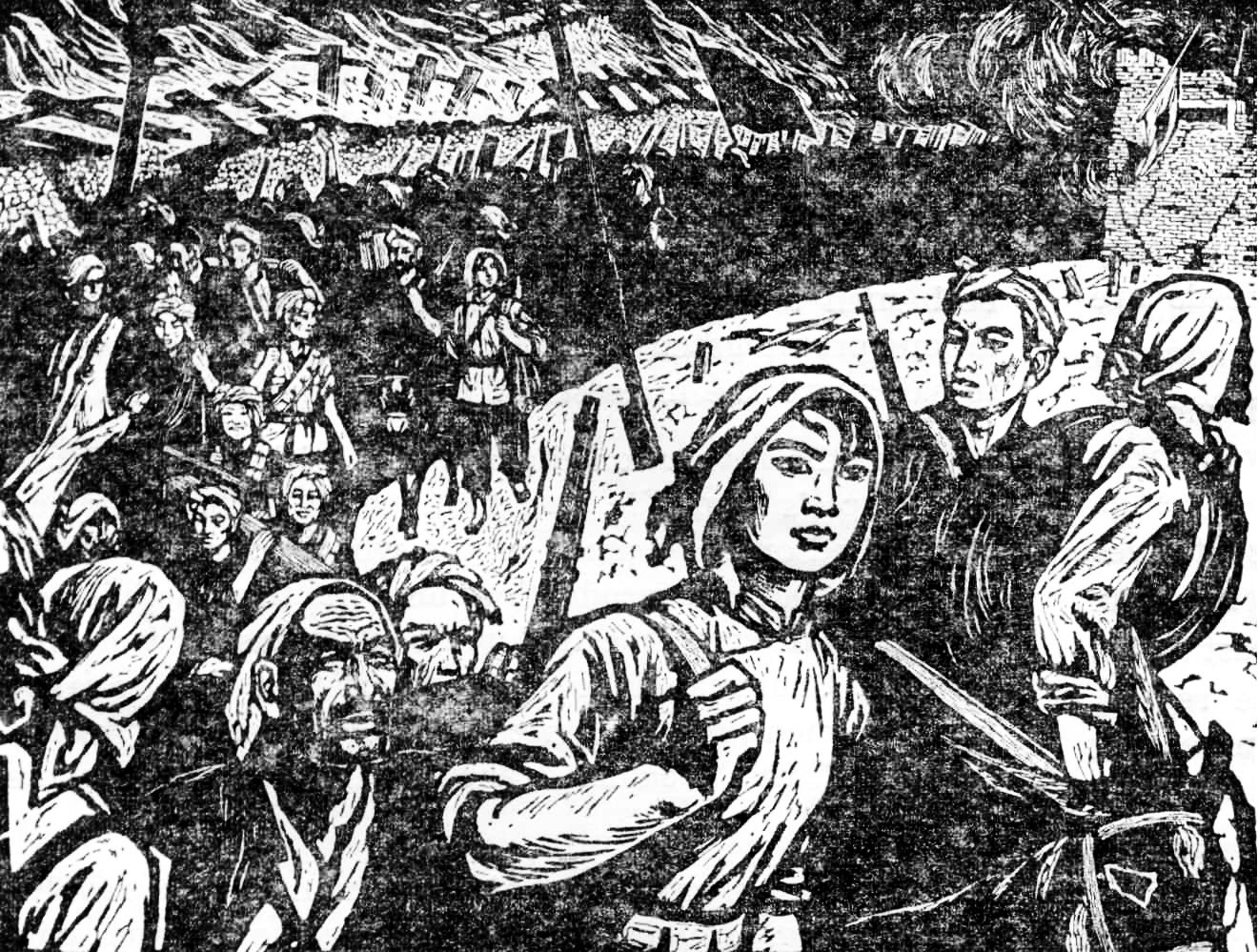 I started writing Women, Resistance and Revolution in the summer of 1969 when I was 26. It was my first book , though I had produced  articles in the left wing paper Black Dwarf edited by Tariq Ali, a pamphlet, Women's Liberation and the New Politics and  a thesis on an adult education movement in the late nineteenth century which was three times too long. I abandoned the thesis partly because it was not yielding clear revolutionary implications and partly because it was mainly about men.