Women, Resistance and Revolution and all books on our Russian Revolution reading list are 50% off until May 28 at midnight UTC. Click here to activate your discount.



Detail from c. 1920s Soviet poster for International Women's Day.

First published in 1973, and reissued as part of Verso's Radical Thinkers series, Women, Resistance and Revolution: A History of Women and Revolution in the Modern World — Sheila Rowbotham's first book-length study, a landmark in feminist history — reconstructs the often neglected feminist currents in the English, American, French, Russian, Chinese, Algerian, Cuban, Vietnamese revolutions, and within European socialist movements. "This is not a proper history of feminism and revolution," Rowbotham writes, "Such a story necessarily belongs to the future and will anyway be a collective creation. Instead I have tried to trace the fortunes of an idea. It is a very simple idea, but one with which we have lost touch, that the liberation of women necessitates the liberation of all human beings."
Continued from Part I.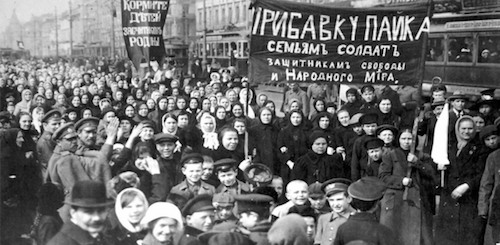 Alexandra Kollontai became notorious as one of the defenders of sexual freedom. In fact her ideas were quite different from the "glass of water" theories described in novels like Without a Bird-Cherry Tree by P. Romanov, and The Dog's Lane by Lev Gumilevsky. Instead she followed the tradition of the young Marx and Engels in The Origin of the Family in imagining that love would develop rather than disappear under communism:
On this day in 1759, pioneering feminist Mary Wollstonecraft was born in Spitalfield's, London. 

In this extract from her introduction to Wollstonecraft's groundbreaking work A Vindication of the Rights of Women, historian Sheila Rowbotham charts the radical milieu into which she was born, and the enduring influence of her work.