A climate crisis reading list featuring George Monbiot, Reece Jones, Jason Moore, Heather Rogers and more.
In an excerpt from his new book Four Futures: Life After Capitalism, Peter Frase discusses how science fiction can help us understand the future.

One way of differentiating social science from science fiction is that the first is about describing the world that is, while the second speculates about a world that might be. But really, both are a mixture of imagination and empirical investigation, put together in different ways. Both attempt to understand empirical facts and lived experience as something that is shaped by abstract—and not directly perceptible—structural forces.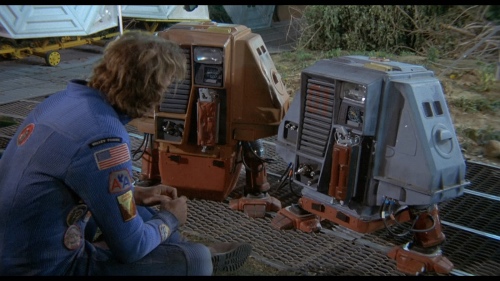 Certain types of speculative fiction are more attuned than others to the particularities of social structure and political economy. In Star Wars, you don't really care about the details of the galactic political economy. And when the author tries to flesh them out, as George Lucas did in his widely derided Star Wars prequel movies, it only gums up the story. In a world like Star Trek, on the other hand, these details actually matter. Even though Star Wars and Star Trek might superficially look like similar tales of space travel and swashbuckling, they are fundamentally different types of fiction. The former exists only for its characters and its mythic narrative, while the latter wants to root its characters in a richly and logically structured social world.


In this moment of wide-scale rejection of establishment politics and the global rise of a right wing populist movement, we need utopian and radical visions of society more than ever.

This is not escapist wishful thinking but a reimagining of society as one that values people over profits, that rules democratically and collectively, that provides for the needs of all citizens. In this calamitous time, utopian thinking can inform our social movements and our strategies for building a better future.