Christian Salmon's interview with Judith Butler first appeared in Mediapart. Translated by David Broder.

Correction: An earlier version of this post included Judith Butler's remarks in translation from French. Butler has since sent us the English responses she submitted to Mediapart, which the post has been updated to reflect. 


via Flickr.

What does Donald Trump represent? The American philosopher Judith Butler, professor at UC, Berkeley, has recently published a short book in French, Rassemblement [Notes Toward a Performative Theory of Assembly]. She explains that Donald Trump incarnates a new form of fascism. As she puts it, "A lot of people are very happy to see this disturbing, unintelligent guy parading around as if he was the centre of the Earth and winning power thanks to this posture."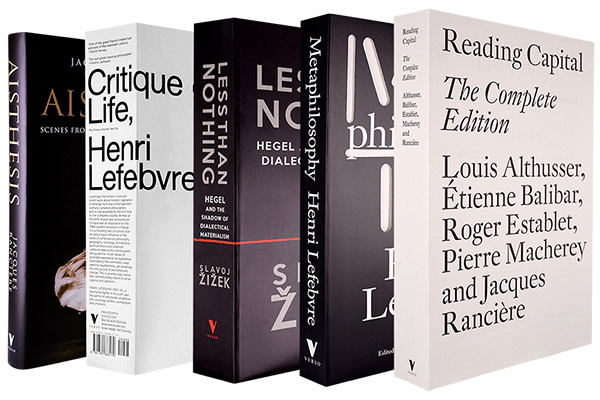 A reading list of selected books from our Philosophy and Theory shelves, including two of our biggest books this year - Grand Hotel Abyss and Reading Capital - now back in stock!


What are the implications of Brexit for workers' rights? Gracie Mae Bradley examines how state power creates a paradigm of juridified dispossession where government immigration law and policy tacitly sanction the exploitation of migrant workers, while at the same time encouraging a 'hostile environment' extending into the fabric of daily life. Brexit's legal challenges threaten the rights of migrant workers further, but where there is fragmentation and change, new possibilities for solidarity and resistance can emerge.
Gracie Mae Bradley is a human rights worker and sometime writer. She is a Project Manager at the Migrants' Rights Network and also helps coordinate the Against Borders for Children campaign.

When we talk about workers' rights, which workers and which rights do we really mean? Legal rights are only one component of justice and the good life, and the law itself does not contain all that is meaningful about rights. But Brexit has pitched workers into a battle with the UK government to prevent it from rolling back long-held employment rights once Britain leaves the EU, and resistance must take into account the law as much as government policy, politics, or what is happening in the streets.  


Theresa May has vowed to end the European Court of Justice's (CJEU) jurisdiction in the UK: the Great Repeal Bill (GRB) is an historic proposal to end the authority of EU law and 'take back control'. On 'Brexit day', EU law will be absorbed into UK law "wherever practical." Of course, what is practical for the government is not necessarily practical for workers.