This text by Alain Badiou first appeared on the Mediapart blog. Translated by David Broder.




I understand the bitterness of those remonstrating after the first round of the elections, particularly those left disappointed by Mélenchonism. That said, whatever they do, or say, there was no particular aberration, no swindle, in this vote.
History and Revolution: Refuting Revisionism, edited by Mike Haynes and Jim Wolfreys and published by Verso in 2007, collects essays on the English, French, and Russian Revolutions and the body of revisionist historiography — developed or publicized by historians like François Furet, Simon Schama, Orlando Figes, and Conrad Russell — that dominated public conception of them during the high years of "the end of history."

"Revisionism generally shares a view of revolutions," the editors write, "as, to paraphrase George Taylor, political acts with social consequences rather than social acts with political consequences."

The lasting achievement of revisionist historiography of the French Revolution has been to discredit the idea that the event brought about a change in France's social order. Against the "determinism" of social explanations of historical change, which focus on class antagonisms, revisionists emphasize the primacy of the political. Their tendency to see revolutions as narrow political events rather than broader social transformations means that extraordinary circumstances — war, famine, counter-revolution — figure little in explanations of why protagonists sometimes act in ways which would otherwise be considered extreme or intolerable. The focus on elite activity and the attempt to establish a causal link between ideas and events leaves little room for the active role played by groups who do not form part of the elite. Popular insurgencies, violence and insurrection are no longer integral to revolutionary change but an unnecessary distraction, or worse, a reactionary brake on modernization and peaceful reform.


In the book's final chapter, reprinted below, Daniel Bensaïd takes on some of the broader themes of the revisionist literature, picking up Marx's figure of the old mole to trace the persistence of revolution during even the most apparently static of times.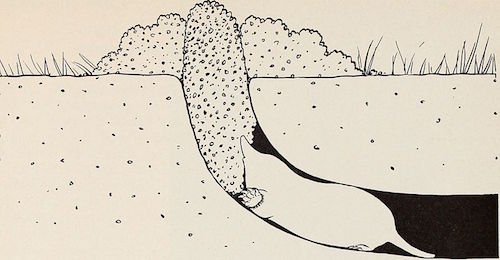 This post first appeared at Research & Destroy.




We can imagine a person slowly becoming aware that he is the subject of catastrophe. The form of consciousness might be likened to someone peering out the window of a plane. They have been aboard for a long time, years, decades. From cruising altitude the landscape below scrolls past evenly, somewhat abstracted. The stabilizing mechanisms of eye and brain smooth the scene. Perhaps they are somewhere above the upper midwest. Their knowledge of the miseries that have seized flyover country hovers at the periphery of a becalmed boredom. Steady hum of the jet engines, sense of stillness. Borne by prevailing winds the first balloonists detected no wind whatsoever. So this flight. Though the passengers will never travel faster than this they scarcely feel any motion at all.