"The State of Emergency has become a synonym for the government doing as it pleases."

One the first and most important statements of the French government after the Friday attacks concerned a measure that has received scant or inadequate attention—the declaration of a State of Emergency. What is a State of Emergency? What impact does it have? Is it the right response?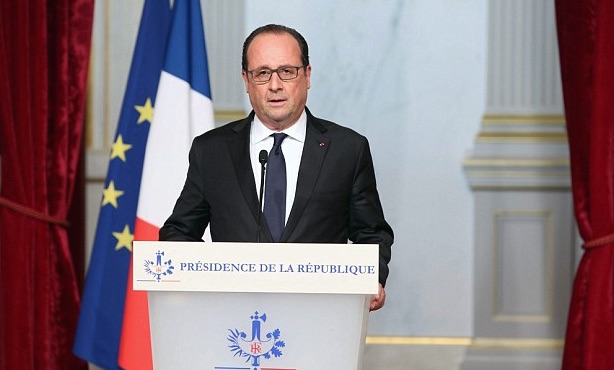 At the beginning of the year we published another twelve titles in our seventh edition of The Radical Thinkers series including works by Alain Badiou, Willhelm Reich, Max Horkheimer, Simon Critchley and Ludwig Feuerbach. A fortnightly series of events introducing this latest set was held at the ICA in London, with the help of Peter Hallward, Stella Sandford, Esther Leslie, Federico Campagna and Nina Power. Through passionate discussions which took theory to a public forum outside of the academy, the events aimed to make clear why these writers should be read today. Verso believe that the writers in this series are just as accessible as most of those who are presented to us as 'public intellectuals' or 'popular philosophers' - yet they are far more pertinent and thought provoking.


To launch Set 7 in our Radical Thinkers series, we ran a competition last week to win a copy of every available book published in the series so far.

After a week of frenzied-question posting and a website crash in the face of Radical Thinkers popularity, I'm delighted to announce the winners and runners-up!