On this day in 1891 one of the most influential Marxists of the 21st Century, Antonio Gramsci, was born in the small town of Ales in Sardinia. Gramsci's work transformed how we think about a Marxist politics. Whereas the Russian Revolution occured in the "backward" Russia, and as such was as much a revolution against the "old regime" as against capital, Gramsci attempted to wrestle with the question of how we build a revolutionary movement in the developed areas of Western Europe. In particular it was his development of the concept of "hegemony" which was to prove the most influential. In this piece, from the great Stuart Hall and published in The Hard Road to Renewal, Hall attempts to expand these insights of Gramsci's to analyse the "regressive modernisation" of Thatcher. In an age where many are tackling the question of how to build a new left modernity, Gramsci and Hall are as relevant as ever.


Raphaëlle Besse Desmoulières' profile of Chantal Mouffe first appeared in Le Monde. Translated by David Broder.



Jean-Luc Mélenchon and Chantal Mouffe. via YouTube. 

Looking through Chantal Mouffe's desk diary is like leafing through an atlas of Europe. Madrid, Athens, Lisbon, Barcelona, Paris: here the cities line up as her travels demand. In late October, upon the invitation of the Mémoire des luttes association, the Belgian philosopher was in the French capital for a "dialogue" with Jean-Luc Mélenchon, La France insoumise's ["Rebellious France's"] candidate for the 2017 presidential elections. "Mélenchon's project is a left-populist one, even if I am not sure that he will present it like that," explains the political theory professor from London's Westminster University. "But he constructs what we would call the 'populist' political boundary: the people against the establishment."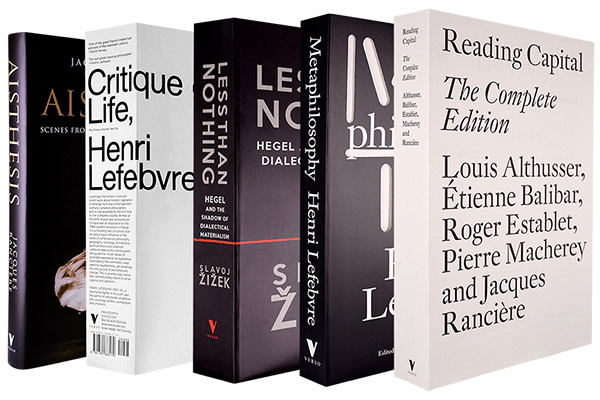 A reading list of selected books from our Philosophy and Theory shelves, including two of our biggest books this year - Grand Hotel Abyss and Reading Capital - now back in stock!