The frequency and scale of the spectacular fires that consumed much of the South Bronx and other areas of New York City throughout the 1970s can in large part be blamed on the recommendations for fire service reduction made by the New York City-RAND Institute and HUD between 1969 and 1976. In 1973, urban epidemiologists Deborah Wallace and Rodrick Wallace got access to Rand's fire service reports. Immediately recognizing the flimsy pseudoscience that undergirded their claims, they began to write and campaign against the station closures and the other policies based on Rand recommendations.

"By 1978," the Wallaces write in their introduction to A Plague on Your Houses: How New York Was Burned Down and National Public Health Crumbled (published by Verso in 1998), "we discovered that the Rand-recommended fire service cuts had triggered an epidemic of building fires and heated up a related epidemic of building abandonment. We submitted a grant proposal to the National Institutes of Health (NIH) to assess public health outcomes of this massive destruction of housing in New York's poor neighborhoods. The NIH did not even review our proposal. That research plan, carried out over a period of fifteen years without federal funding, resulted in this book."

In the excerpt below, Wallace and Wallace situate the development of Rand's recommendations in the context of the deliberate de-industrialization of New York undertaken by federal and state officials.     



John Fekner, Charlotte Street Stencils, South Bronx, NY 1980. via Wikimedia Commons.

Daniel P. Moynihan and Benign Neglect

Not an arsonist at first glance, Daniel Patrick Moynihan burned down poor neighborhoods in cities across the country as surely as if he had doused them in kerosene and put a match to them.
This essay by George Ciccariello-Maher was written for arranca! issue #51 (forthcoming), to provide an overview for a German-speaking audience on the dynamics behind Trump's election and the resistance to his presidency.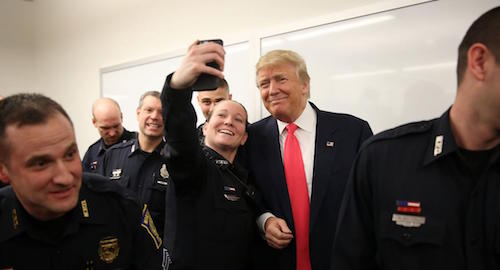 With the election of Trump, the tempo of our collective disaster has shifted dramatically. Rather than the slow-rolling nightmare of Clintonite neoliberalism, for which Obama was more continuity than respite, this nightmare has suddenly shifted into high-gear with each new day bringing — via a string of brutal executive orders — a new hell to ponder, lament, and resist.

How did we get here? The debates are seemingly interminable and inevitably self-serving.