Following the tragic Orlando massacre at a gay nightclub, both New York Governor Andrew Cuomo and Democratic presidential nominee Hillary Clinton called for a return to "the spirit of 9/12," a reference to a dark period of racism, surveillance, and state sanctioned Islamophobia after the September 11th attacks. In the United Kingdom, instances of xenophobia and Islamophobia have reportedly surged following the EU referendum, leaving migrants and minorities, particularly Muslim women, vulnerable to attack and discrimination. As events unfold and the "Brexit" debates continue, we present a reading list of key titles that shed light on the origins of Islamophobia and ways we can organize to fight it. 
This year the UK-wide event Independent Booksellers Week takes place during the week of 18th-25th June, and we will be profiling our favourite radical bookshops alongside their top 5 radical reads each day next week on our blog. 
Het Fort van Sjakoo
is an anarchist bookshop in Amsterdam. As a warm-up for next week's indie bookshop focus, volunteer Joris takes us around the brilliant and revolutionary bookshop.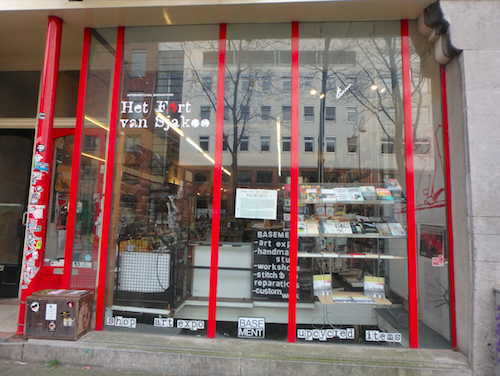 Franco Bifo Berardi, author of Heroes, scrutinizes neoliberal politicians' media strategy and far right aggressive nationalism. 
After the Summer of the Greek humiliation, came the Autumn of rejected migration, then the Winter of European disintegration, before at last the Spring of Donald Trump.