At the point at which we wrote these stories, we had not yet turned our attention to the way in which sexuality itself is constructed. Writing and discussing stories of this kind left us with a feeling of helplessness; how were we to identify means of defending ourselves against the forms of oppression they described? No matter how far back they went, these stories always depicted the results of an already existing repression of sexuality. Examining the notion of sexuality more closely, we found it to be represented and lived as oppression at the very moment of its emergence; thus its suppression could not be assumed, as we had hitherto believed, to consist solely in a prohibition of the sexual. But then, what is "the sexual"? In the first instance it seems clear that it is something that happens with our bodies. In an attempt then to discover the origins of our deficiencies and our discontents in the domain of the sexual, we decided at an early point in our research to focus our study on our relationships to our bodies and to their development.
Women, Resistance and Revolution and all books on our Russian Revolution reading list are 50% off until May 28 at midnight UTC. Click here to activate your discount.



Detail from c. 1920s Soviet poster for International Women's Day.

First published in 1973, and reissued as part of Verso's Radical Thinkers series, Women, Resistance and Revolution: A History of Women and Revolution in the Modern World — Sheila Rowbotham's first book-length study, a landmark in feminist history — reconstructs the often neglected feminist currents in the English, American, French, Russian, Chinese, Algerian, Cuban, Vietnamese revolutions, and within European socialist movements. "This is not a proper history of feminism and revolution," Rowbotham writes, "Such a story necessarily belongs to the future and will anyway be a collective creation. Instead I have tried to trace the fortunes of an idea. It is a very simple idea, but one with which we have lost touch, that the liberation of women necessitates the liberation of all human beings."
Continued from Part I.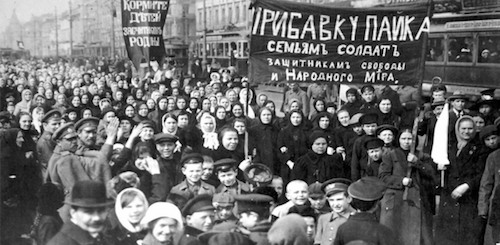 Alexandra Kollontai became notorious as one of the defenders of sexual freedom. In fact her ideas were quite different from the "glass of water" theories described in novels like Without a Bird-Cherry Tree by P. Romanov, and The Dog's Lane by Lev Gumilevsky. Instead she followed the tradition of the young Marx and Engels in The Origin of the Family in imagining that love would develop rather than disappear under communism: