This essay by Michael Löwy was written as a preface for the multiauthor collection La Commune du Rojava, and published online at Entre les lignes entre les mots. Thanks to Éditions Syllepse for their permission to republish. Translated by David Broder.    



Detail from the cover of La Commune du Rojava. 

Western public opinion became aware of Rojava's existence in 2014 with the battle of Kobane, when the combatants of the YPG-YPJ succeeded in doing what the armies of Assad's dictatorial regime or the Iraqi government could not do, even with Russian and American backing: namely, they inflicted a military and political defeat on Da'esh. The photos of Kurdish militiawomen, arms in hand, in the front rank of the fight against "Islamist" fascism, circulated around the world. They revealed to surprised, astonished readers a singular experience: libertarian Rojava.
For May Day, we present our latest Five Book Plan: L.A. Kauffman, author of Direct Action, selects five essential histories of political organizing in the United States.



Black Panther women, West Oakland, 1970.

Jo Ann Gibson Robinson (ed. David J. Garrow), The Montgomery Bus Boycott and the Women Who Started It: The Memoir of Jo Ann Gibson Robinson (University of Texas Press, 1987)

Many people know that Rosa Parks was a trained and seasoned political activist before the famous day when she decided to stay in her bus seat. But few are aware of the large, well-organized network of black women in Montgomery that transformed her arrest into a historic campaign of mass noncompliance. This engaging memoir by Jo Ann Gibson Robinson, a key initiator of the Montgomery bus boycott, reveals the behind-the-scenes work of local organizers who had long been waiting and planning for the right opportunity to challenge racial segregation in their city when Parks was arrested. In an era when movements rely heavily on the internet to mobilize participation, there's much to learn from the extraordinary tale of how black women in Montgomery sprang into action the moment Parks was arrested, secretly distributing more than 50,000 leaflets throughout their community in fewer than 24 hours, and thus launching the boycott without tipping off the city's white leadership.
Susie Day's interview with organizer and artist Amin Husain was first published in Monthly Review online.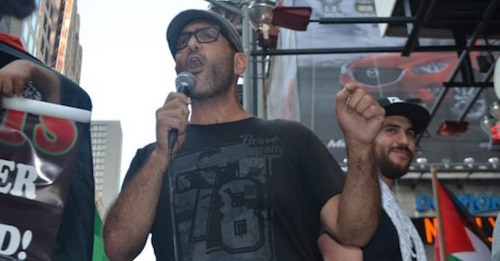 Rounding up immigrants, pissing on transgender bathroom rights, barring press from press briefings… The only good thing Donald Trump has done is to galvanize millions of people into political outrage. For months now we've gone to dozens of marches and rallies. Of course, this isn't enough, but what more to do?

Then I happened on a Facebook post by Amin Husain:"I wish I could share what's wrong and what's missing in how we're handling the Trump era without many of my dear friends thinking that I am just being a downer on the 'resistance.'" I had to hear more.