Martin O'Neill, Senior Lecturer of University of York, analyses the response from the Labour right against Jeremy Corbyn. 

As I write these words at 2 pm on Monday 27 June, the parliamentary Labour Party's coup against their current leader, Jeremy Corbyn, looks unstoppable, with more than twenty shadow ministers offering their resignations. Those quitting include not only those identified with the right and centre of the party, but also a number, such as Angela Eagle, Lisa Nandy and Owen Smith, associated with the party's soft left. Corbyn's days as leader may be numbered, but Labour has an enormous task on hand to offer the country a vision of how to move forward from the political and economic earthquake of the Brexit vote.


Since storming to victory on September 14th with 59.5% of the vote in Labour's leadership election, Jeremy Corbyn has continued to ruffle right-wing feathers: not singing the national anthem; cancelling an appointment with Her Majesty; and, most recently, appointing Seumus Milne as his Director of Strategy. 




"Real Labour voters read tabloids, love the Queen and join the Army. They don't relate to Guardianista apologias for terrorism", insisted the Telegraph. Of course, others may have been pleased that Corbyn chose to appoint an award-winning journalist known for his criticisms of Western imperialism, commitment to uncovering the corruption of the British State, and left-wing principles.

From his devestating expose of the Thatcher government in The Enemy Within to his analysis of the United States' stumbling empire in The Revenge of History, Milne has long been one of the most distinctive and critical voices in the British media.  

Read more on Milne, the Labour Party, and British and international politics below.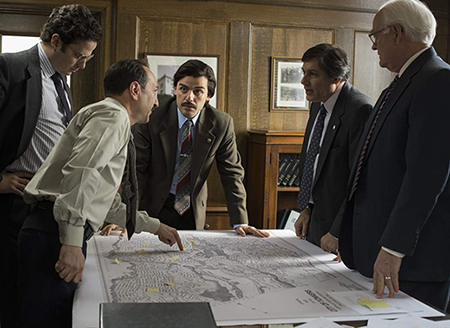 David Madden, co-author of the forthcoming housing justice book In Defense of Housing: The Politics of Crisis, recently demystified popular conceptions of public housing in The Washington Post. Madden's opinion piece in the Post comes as David Simon's HBO miniseries "Show Me a Hero" brings the legacy and future of public housing development to the fore. The show depicts the clashes over federally mandated public housing developments in Yonkers, NY during the late 1980s and early 1990s.