Haymarket Books is assembling a collection of newly translated writings by activist and philosopher
Daniel Bensaïd
, who Tariq Ali
called
"France's leading Marxist public intellectual," on his death in 2010. 
Through the Toledo Translation Fund, the book's editors are currently raising money to finish the translations and add essential annotations, as well as a bibliography and introduction, to the volume. Learn more and donate
here
.
History and Revolution: Refuting Revisionism, edited by Mike Haynes and Jim Wolfreys and published by Verso in 2007, collects essays on the English, French, and Russian Revolutions and the body of revisionist historiography — developed or publicized by historians like François Furet, Simon Schama, Orlando Figes, and Conrad Russell — that dominated public conception of them during the high years of "the end of history."

"Revisionism generally shares a view of revolutions," the editors write, "as, to paraphrase George Taylor, political acts with social consequences rather than social acts with political consequences."

The lasting achievement of revisionist historiography of the French Revolution has been to discredit the idea that the event brought about a change in France's social order. Against the "determinism" of social explanations of historical change, which focus on class antagonisms, revisionists emphasize the primacy of the political. Their tendency to see revolutions as narrow political events rather than broader social transformations means that extraordinary circumstances — war, famine, counter-revolution — figure little in explanations of why protagonists sometimes act in ways which would otherwise be considered extreme or intolerable. The focus on elite activity and the attempt to establish a causal link between ideas and events leaves little room for the active role played by groups who do not form part of the elite. Popular insurgencies, violence and insurrection are no longer integral to revolutionary change but an unnecessary distraction, or worse, a reactionary brake on modernization and peaceful reform.


In the book's final chapter, reprinted below, Daniel Bensaïd takes on some of the broader themes of the revisionist literature, picking up Marx's figure of the old mole to trace the persistence of revolution during even the most apparently static of times.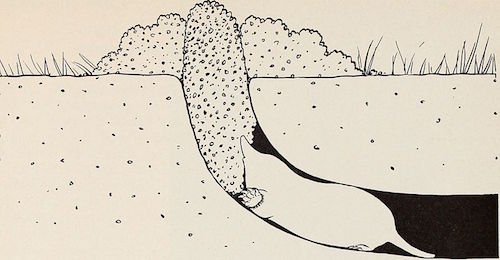 To mark the publication of La Fabrique's new edition of Philosophy and Revolution: from Kant to Marx, Révolution Permanente spoke with Stathis Kouvelakis about his 2003 book. Translated by David Broder.  

Stathis Kouvelakis, 2015. via Youtube.

Stathis, could you introduce yourself to those who do not know you already? What is your experience as a militant?

Stathis Kouvelakis: Since 2002 I have taught political philosophy at King's College London, but my own university education was in France. In terms of my militant record, since my high school days I was active in the anti-capitalist radical Left in Greece and then in France. In 1981 I joined the youth organisation of what was called the Greek Communist Party "Interior," a current that subsequently participated as one of the components that founded Syriza. I also took part in Syriza's leadership bodies between 2012 and 2015, and then left that party, together with thousands of other militants and cadres, when Alexis Tsipras shamefully capitulated to the diktat from the lenders' Troika. Subsequently I participated in the foundation of Popular Unity — a formation I am still part of — which rallies the forces that came out of the left wing of Syriza and part of the far-Left coalition Antarsya.