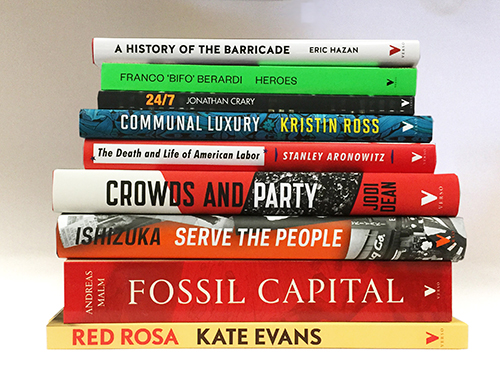 May 1st marks International Workers' Day, a festival of working-class self-organization stretching back over 130 years. It was originally inaugurated to commemorate the Haymarket Massacre of 1886 in Chicago, where a bomb thrown during a worker's strike kicked off a period of anti-labor hysteria.

May Day 2015 in London saw a rally of trade unions, migrant workers & London's many communities and other organisations finishing in Trafalgar Square. 2016 demos include speakers such as Yannis Gourtsoyhannia (from the Junior Doctor's dispute), Christine Blower (the General Secretary of the National Union of Teachers, to talk about the government's attacks on education), Frances O'Grady (TUC General Secretary), Jeremy Corbyn, and John McDonnell. See the full details here!

In New York there's a rally and march in Union Square on Sunday starting at noon, in Los Angeles there's a May Day March and Bernie Sanders rally on Saturday starting at 3pm, and in Oakland there's a rally at the Fruitvale Bart starting at noon. See an incomplete list of May Day activities here.

This May Day we bring you the following reading list, AND we're doing a FLASH SALE with 50% off all of them! Don't forget - we have free worldwide shipping and free bundled ebooks where available!

As we approach the end of the year we look back on a great year of publishing, from Patrick Cockburn's best-selling
The Rise of Islamic State
, to Kate Evans' 
graphic biography of Rosa Luxemburg
; from 
Walter Benjamin's Archive
in paperback, to 
Portraits: John Berger on on Artists
, a beautiful history of art by John Berger, from the Chauvet cave paintings to Cy Twombly, brought together by Tom Overton.
This blog post is split into sections - highlighted in red - such as Current Afffairs, Memoir, History, Theory/Philosophy, to help you find your favourite books!
AMERICAN POLITICS
To celebrate the release of the newest Jacobin title CLASS WAR: THE PRIVITIZATION OF CHILDHOOD by Megan Erickson, all five Jacobin titles are 50% off on our website through Sunday, October 4th at 10pm ET.

Includes free shipping (worldwide) and free bundled ebook!