"We have concluded that the UK chose to join the invasion of Iraq before the peaceful options for disarmament had been exhausted. Military action at that time was not a last resort." — John Chilcot.

The long-awaited Chilcot Report, spanning almost a decade of UK government policy decisions between 2001 and 2009, was released today. The report finds that there was no "imminent threat" from Saddam Hussein, and that Tony Blair had gone to war before "peaceful options for disarmament" had been exhausted — the UK's invasion of Iraq in 2003 was not a "last resort".
Verso presents a reading list of books that contextualize the disaster resulting from the "War on Terror" and the refugee crisis rooted in its violence. After the invasion by coalition forces in 2003, Iraq began fracturing along sectarian lines, unleashing years of violence and displacement. With the outbreak of war in Syria in 2011, ISIS exploited the chaos and societal tensions of the region to sweep to power on a brutal campaign that has displaced millions of civilians. The Iraq War, too, led to increased risk of terrorism in Europe as well as within the Middle East.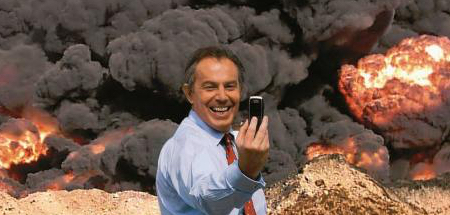 Renowned intellectuals including Alain Badiou, Frédéric Lordon and Thomas Piketty put their names to a call first raised by students and professors: to welcome into schools and universities all those fleeing war, persecution and economic and environmental disasters. This article originally appeared in Libération and was translated by David Broder.


In the wake of the terrorist attacks in Brussels Antonis Vradis warns that such actions are being used to facilitate the securitisation and growing authoritarianism of the EU 'supra-state'.