What is the relationship between psychoanalysis and Marxism in the era of late capitalism? Explore the convergences by diving deeper into the work of Freud, Lacan and others analyzing their ideas and making connections between these two master discourses. 
To celebrate the release of the new edition of Freud's Three Essays on the Theory of Sexuality, all books on our psychoanalysis bookshelf are 40% off until Sunday, January 29 at midnight UTC. Includes free shipping and bundled ebook where available.

Click here to activate the discount.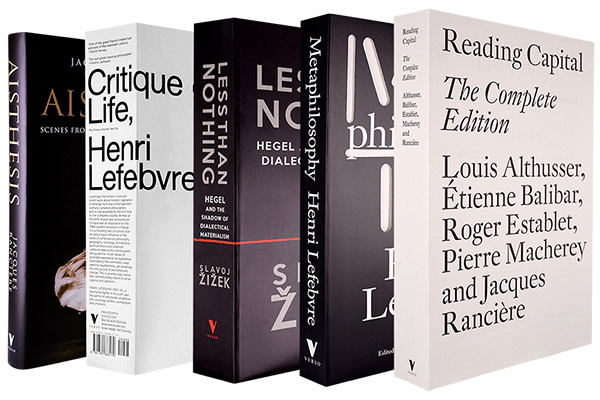 A reading list of selected books from our Philosophy and Theory shelves, including two of our biggest books this year - Grand Hotel Abyss and Reading Capital - now back in stock!


*** THE SALE IS NOW OVER - THANKS FOR ORDERING! ***
We've come to realize that our 90% off ebook sale has placed our readers in a dual crisis of both shortening time and expanding options, leaving many paralyzed or uncertain on how to navigate this vast terrain of radical ebooks. The task is certainly daunting. With a diverse list of authors ranging from
Rosa Luxemburg
,
Ellen Meiksins Wood
,
Fredric Jameson
,
David Harvey
, and
Benedict Anderson
to
Patrick Cockburn
,
Liza Featherstone
,
John Berger
, and
Richard Seymour, 
choosing the right bundle can be a challenge.